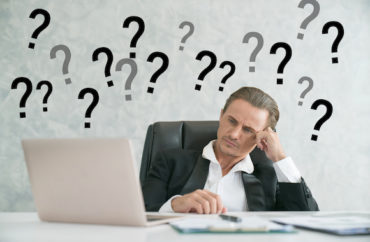 'Sunlight is the best policy, and I want people to realize the type of crap I have to deal with'
The faculty advisor for College Republicans at Cal Poly San Luis Obispo has been attacked online as a racist "white cracker" by an anonymous student, prompting the scholar to speak out against the false claims and seek help from campus administrators.
Brian Kennelly, a professor of French and world languages, recently found the accusations on Polyratings, where Cal Poly students are free to post evaluations of their professors.
An alleged freshman, who claims to have received an A in Kennelly's class, wrote the following:

Kennelly told The College Fix he reported the post to the ratings site twice for inappropriate behavior within 72 hours of its discovery.
After the site failed to remove the post, Kennelly reached out university leaders for assistance, arguing "that Cal Poly allow Polyratings to continue posting comments without appropriate moderation might legally constitute a hostile work environment," according to screenshots posted by the professor on social media.
Protect your faculty members from defamation, Cal Poly. pic.twitter.com/0PLXbDtwet

— Brian Kennelly (@speechbokkie) January 28, 2020
A university official told Kennelly in an email response: "Cal Poly is not affiliated with Polyratings and has no ability to control the site or its content. The site provides an express disclaimer which states 'Polyratings.com is a student run web site; we are not affiliated with the Cal Poly administration or ASI.'"
According to the site, "over 90% of the comments reported as inappropriate are either removed or moderated to remove offending material."
As of Feb. 2 the evaluation is still available. Polyratings did not respond to a request from The College Fix seeking comment.
"I almost had a heart attack, I was so furious," Kennelly told The Fix when asked how he felt when he first saw the post.
"What bugs me the most about this whole thing is the negative repercussions it has for my reputation, and enrollment," Kennelly said. "I'm fully engaged in a campaign to try to salvage whatever reputation I have because if I were guilty of any of this stuff, I would be ashamed and hide it."
Campus leaders, according to Kennelly, are not willing to request to Polyratings that it remove the post.
This is not the first time Professor Kennelly has faced campus harassment. In 2018, flyers were put up with a picture of the professor saying, "I am also bringing the white supremacist Nazi, Milo Yiannopoulos to campus."
At the time he had said in an interview with The Fix that it doesn't seem to matter that he's gay and an immigrant, the left still attacks him. With that, he is extremely careful inside the classroom.
"I do my best not to intentionally talk about politics, but it comes up," he said at the time. "I realize that it can be divisive and problematic, so it's important that I as an educator try to be as inclusive as possible."
In an interview last week, Kennelly said he thinks of leaving the university "10 times a day" and claims the working environment at Cal Poly is "completely toxic and completely hostile."
Matt Lazier, media relations director for Cal Poly, gave the following statement to The College Fix regarding the latest controversy:
As previously stated, the university has no affiliation with or jurisdiction over PolyRatings and has no authority to influence or enforce that organization's content, practices or policies. What I can tell you is Cal Poly abhors racist speech and actions—they are inconsistent with university's values. We wish hurtful language didn't exist on our campus; however, the laws governing constitutional rights to free speech are unambiguous and unequivocal: Free speech, including hate speech, is protected by the First Amendment. The university is a state institution and cannot sanction anyone who is legally expressing their views—even if we as a university find those views to be disgusting, racist, sexist, homophobic, or in any other way in conflict with our values. We believe Dr. Kennelly understands and supports this concept. In fact, he is quoted in a November 26, 2018 BBC article as saying, 'I'm a strong believer that speech should never be censored.' The quote came in response to the reporter's question, 'Why do you think that words that are hateful should be allowed.' In the same article, Kennelly is further quoted as saying, 'The most abhorrent speech, the most hateful speech is still speech that needs to be protected.'
As for the incident the student reviewer mentions in the Polyrating post regarding Kyler Watkins, it involved a controversy in which he wore blackface as part of a fraternity team game.
"I was, in fact, a member of the Lambda Chi Alpha 'black team,' wore black clothes and painted my face," Watkins wrote in a letter to the editor for the college paper, Mustang News. "I never intended to represent or mimic a black person."
As for Kennelly, he told The Fix he plans to continue defending his reputation, that "sunlight is the best policy, and I want people to realize the type of crap I have to deal with."
MORE: Leftists attack right-of-center prof, despite fact that he's gay, an immigrant
IMAGE: Shutterstock
Like The College Fix on Facebook / Follow us on Twitter