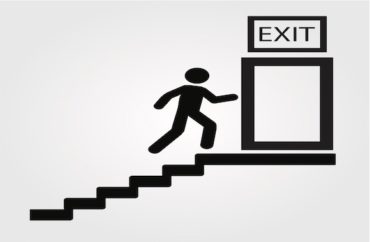 'Persistence' level the lowest since 2012
American colleges continue to face the consequences of COVID, as data show they experienced a significant decrease in returning students this past school year.
Many post-secondary education plans to take classes were canceled in 2020. In August of last year, the US Census Bureau conducted a survey which showed 29.4 percent of households with at least one prospective student had canceled their plans to take classes in the fall of 2020 due to the impact of the pandemic.
Results from the Lumina-Gallup Student Study conducted soon after that, from September 22 to October 5, showed that roughly half of the students pursuing a bachelor's degree (49 percent) and the slight majority of students seeking an associate's degree (56 percent) thought it "likely or very likely that COVID-19 will negatively impact their ability to complete their degree or credential."
In the Gallup survey, bachelor students with and without support systems at home were concerned about the effects of COVID on their education. Forty-four percent of bachelor students who strongly affirmed they have support systems from home believed COVID was "likely or very likely" to still impact their ability to finish their degree.
The percentage of bachelor students with this concern increased to 62 percent for those who say they do not possess a support system at home.
Persistence takes a nosedive
It turned out those were valid concerns. The National Student Clearinghouse Research Center released its report for 2020 on the "Persistence and Retention" of students in their undergraduate academic careers in early July. It was not good news for academia.
This annual report stated that 73.9 percent of first-time freshmen in fall 2019 returned to college in 2020 to continue at their college, compared to the 75.9 percent of the previous year.
Clearinghouse gathers data from over 36,000 postsecondary institutions, encompassing 97 percent of postsecondary enrollments in the nation. It suggests the data shows an "unprecedented" decline from previous years of student persistence.
Student persistence is defined here as "the percentage of students who return to college at any institution." The rate had been stable for the last four years. The sudden, COVID-related, decrease has driven the persistence rate down to its lowest level since 2012.
Clearinghouse's executive director Doug Shapiro comments on the phenomenon in a news release, saying, "We can now add increased attrition of 2019 freshmen to the severe impacts of the pandemic." He claims the effects of this decline on college education will "ripple" into the future for many years.
Community colleges experienced the largest decline in student persistence in the last year, dropping by 3.5 percentage points from 62 percent to 58.5 percent.
The retention rate, which is the "percentage of students who return to the same institution," also declined the most at community colleges, dropping from 53.7 percent to 51.6 percent.
Students pursuing a bachelor's degree in the liberal arts had the largest persistence rate decline. It dropped from 89.7 percent to 88.1 percent.
Bucking the trend, biological and biomedical services and health care majors both increased in their retention rates by over 1 percent.
Not getting around
The capacity and mobility of transferring from institution to institution could be a potential factor in the decrease of the persistence rate.
A month before its persistence report, Clearinghouse released a report on transfer students. It shows the mobility of traditional college-age students dropping by 13.6 percent in transfer enrollment, which is significantly less than the decrease of 2.5 percent for students who are 30 and older.
Clearinghouse states the pandemic "made navigating traditional transfer options even more difficult." Indeed, "student mobility declined at all institution types," and efforts to improve transfer options "have proved to be limited" in their effectiveness.
MORE: First domino? Texas university announces it's starting fall semester almost entirely online
IMAGE: graphic stocker / Shutterstock.com
Like The College Fix on Facebook / Follow us on Twitter