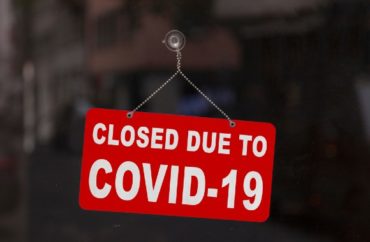 'Unfortunately, the Delta variant has proven more contagious than previous strains,' school leaders said
The leadership of the University of Texas San Antonio sent an email to staff, faculty, and students Wednesday saying that because of COVID fears, at least the first three weeks of the fall semester will be an online experience for the vast majority of students.
"[O]ur campuses will be open and the fall semester will begin on August 23 as planned, but with some temporary course delivery and operational modifications," said the letter cosigned by UTSA President Taylor Eighmy, Provost Kimberly Andrews Espy and Chief Financial Officer Veronica Salazar Mendez, including two "principle adjustments:
1) Most courses will be held online for the first three weeks of the semester.

2) A mandatory COVID-19 testing requirement will be put into place for students, faculty and staff.
The explanation of the first point makes it clear that "most courses" practically means "all."
"We will begin our semester with most scheduled classes meeting online from August 23 to September 12," the letter stated. "This temporary change directly impacts the face-to-face instruction portion of those classes scheduled for traditional in-person or hybrid modality, which will be held online at their regularly scheduled times."
This makes UTSA the first American institution of higher learning that that The College Fix is aware of where practically all instruction will happen online, again, in the fall because of the worldwide pandemic.
The letter explains that "Unfortunately, the Delta variant has proven more contagious than previous strains, escalating risk levels to the severe level in San Antonio."
The plan right now is to have remote instruction for three weeks. That number is likely only the minimum, as the plan is to keep these measures in place "until we see the Delta surge begin to diminish and return to less risky levels similar to what we experienced earlier this summer," the UTSA leadership told everyone.
This is a departure from what most American college students were told to expect heading into the fall.
US News & World Report reported in late July, "More than a year into the pandemic and with the fall 2021 semester approaching, colleges have more experience managing coronavirus concerns and greater clarity on how to balance student expectations and COVID-19 precautions. The advent of COVID-19 vaccines has prompted the rollback of more restrictive policies, offering students and colleges alike the hope for a return to pre-pandemic times."
Inside Higher Ed's coronavirus news page had been dominated with stories about conflicts over mandatory vaccinations and masking, not campus closures and forced distance learning.
It remains to be seen whether the University of Texas San Antonio will become the first domino to fall to Delta fears or remain an outlier to a somewhat more open academic semester.
MORE: University of Michigan to require COVID vaccinations — even for remote workers, learners
IMAGE: Breizh Atao/Shutterstock.com
Like The College Fix on Facebook / Follow us on Twitter