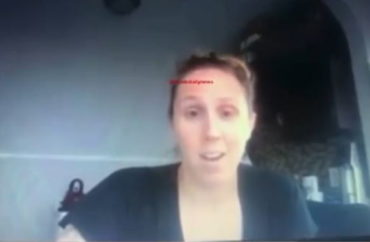 A writing instructor has been canceled for something she said during a class about cancel culture.
Buffalo State College has opted against rehiring instructor Erica Cope, who said she is "sick of talking about Black Lives Matter" during a course lesson on cancel culture.
"In November, her dean told her that while her contributions 'have enhanced the college' and her efforts to 'enrich Buffalo State's academic programs are appreciated,' her appointment would not be extended," the Chronicle of Higher Education reported Dec. 16. Cope's appointment ends in January.
Cope made the comment in November 2020 during an online freshman class writing class that aimed in part to teach students about opinion writing. The Chronicle reports:
Cope wanted to present them with an opinion that, at first blush, they'd object to but that would actually be more nuanced than it appeared. She said, "This is me, like, speaking honestly, and you guys have to respond to me honestly with what you think, with what you feel about this. So, I am sick of talking about Black Lives Matter."

Though clumsily articulated, Cope acknowledges, it's an opinion that she holds. While Cope, who is white, supports Black Lives Matter in general, she thinks that conversations about the movement can be performative, and that it should focus not just on police brutality but also on education, health care, poverty, and other issues that affect Black people in America.

She wanted her students to engage with that sort of critique, which she thought would be unfamiliar to them. But her choice of words was "very very" poor, she says. "It didn't work. It was a mistake," Cope says. "And I recognized that."
While the incident took place in 2020, a 20-second clip of Cope's comments was published in April 2021 to coincide with a campus protest on racial bias, reported the Buffalo News.
"I feel like she said that with all her might," Jahnay Morehead, the student who released the video, told the Buffalo News. "It wasn't on accident. It wasn't just to see what the students were going to say."
But Foundation for Individual Rights in Education attorney Adam Steinbaugh told the news outlet that he watched the video of the entire class and the discussion was far more nuanced.
"I think from the full context of the video, I think it is apparent that she was speaking provocatively to try to get students to have a discussion about Black Lives Matter," Steinbaugh said. "In the broader context of it, it's pretty clear that she's supportive of Black Lives Matter. She is just having a discussion about how Black Lives Matter could better articulate or better pursue its goals."
At the end of the spring semester, the college announced that, come fall, Cope would assist on a pilot program to train writing faculty "on inclusive pedagogical practices."
Now, she's essentially been let go by the college. She told the Chronicle of Higher Education she will be ok:
Throughout the ordeal, there've been both "dark clouds" and "silver linings," Cope says. For a time she was extremely depressed but she worked through it, enough to make some peace with what had happened. Though her Buffalo State job will end in January, she also works as a long-term substitute teacher at a middle school and runs a dance studio. She has serious doubts anyone will hire her as an adjunct ever again. Not if someone Googles her name.

It's "kind of terrifying," Cope says. "But, you know, I have to live with it now, and I do."
Read the Chronicle article here and the Buffalo News article here.
MORE: Check out The College Fix's Campus Cancel Culture Database
IMAGE: Instagram screenshot
Like The College Fix on Facebook / Follow us on Twitter