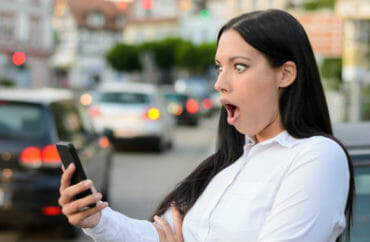 In yet another treatise about so-called "microaggressions," even longtime radical academics are unsafe from the vagaries of campus racial political correctness.
Writing in the Columbia Daily Spectator, Khadija Hussain asks to whom students should complain when their professors say something "racially inappropriate" in the classroom.
The first target of student dismay is 75-year-old journalism and sociology professor Todd Gitlin who, according to student Maria Fernanda Martinez, said "when studying the 1960s, it was fine to use the word 'Negroes' to refer to African Americans."
Martinez sent Gitlin an email containing links to articles which detailed why "Negroes" was offensive, but "she saw no real change in [Gitlin's] approach to teaching the material."
"I didn't pay attention in class after that," she says. (Cue visual of her sitting in the lecture hall with massive scowl and arms crossed.)
Gitlin told the Spectator that as "a matter of historical record," black Americans indeed wanted to be called "Negroes" in the 1950s and 60s. "Denying that practice would be a falsification of history," he said.
To say Gitlin is an interesting … target in this debate would be an understatement: His progressive/radical bonafides are second to none.
Sabina Jones, CC '20, recalled a white professor saying the N-word when reading it in a racially-charged book in an English class. She said this experience made it difficult to engage in class for the rest of the semester.

"It's hard to continue on, not knowing if you are welcome in a space completely or [if] people have the knowledge to welcome you to a space," she said. "It creates a roadblock in continuing down the path that you want to continue on."

These tense interactions, commonly known as microaggressions, occur when comments or actions are—either intentionally or unintentionally—discriminatory or offensive towards people of marginalized identities. …

Columbia has no mandatory sensitivity training for faculty regarding issues of race and identity. …

History professor Karl Jacoby said that without a mandate from the University, many faculty don't see the need to increase their sensitivity to issues like microaggressions, especially in cases that may not seem as obvious as explicit discrimination.

"The larger issue is a lot of these are smaller microaggressions, which I think are often issues of unconscious bias that people just aren't aware of. It's not an issue of bad intentions, it's just an issue of needing to learn how to become a little more sensitive, about how to become a better teacher," Jacoby said.
Demonstrating how "understanding" she is, Martinez said she didn't report(!!) Gitlin because she believes his remarks come "more from ignorance than malintent."
She also agrees with Jacoby regarding compulsory sensitivity training for faculty:
"Mandatory trainings are less about punishing or limiting conversation, but more making sure that everyone has the language and the basic knowledge to be able to engage in those conversations."
No word on whether Martinez has asked the United Negro College Fund to change its moniker.
MORE: Saying 'God bless you' after sneeze = microaggression
MORE: Profs advised to treat racial microaggressions like assault 
IMAGE: Michael Heim/Shutterstock.com
Like The College Fix on Facebook / Follow us on Twitter