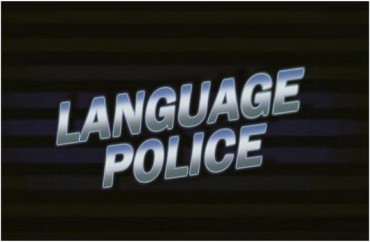 Students at the University of Ottawa are "disturbed" that over 30 professors penned a letter defending use of the N-word in an educational context.
Last month, UO professor Verushka Lieutenant-Duval was suspended for using the term as an example of "a word that a community has reclaimed," the CBC reported.
Last Friday, the day Lieutenant-Duval returned to teaching, 34 professors signed on to a letter defending her.
"It is important that university administrations, while helping to uncover and abolish all forms of systemic racism, ensure that the transmission of knowledge, the development of critical thinking and academic freedom is protected," the letter (in French) said.
The University of Ottawa Students' Union put out a statement slamming the letter, calling it "appalling."
"We are […] deeply disturbed by the open letter defending the use of racial slurs in classrooms," the statement reads. "Though these individuals and groups often sit silent when asked to vocalize support for their BIPOC students, they've found their voice in defending the use of a racial slur while discounting the vast majority of uOttawa's Black community's disagreement."
Separate groups of UO law and medical students wrote their own letters blasting the professors.
"I cannot even fathom what academic freedom is because I'm here trying to tell you using the N-word is already alienating me and not giving me a freedom to exist in these spaces," said Hannan Mohamud, one of the students who signed the letter from law students. Mohamud is also vice-president of advocacy with the Black Law Students' Association at the University of Ottawa.

"Personally, as a Black student, I already feel isolated."

Mohamud said she herself has heard the N-word used in class as an undergraduate student, but did not provide details. She said the experience left her feeling degraded and disappointed.

"These problems have never gone away; they are still inherent and very reflected in our society," she said. Using the N-word in class, she said, shows "a lack of acknowledgment and a disassociation from what's happening right now."
The university noted Professor Lieutenant-Duval had apologized for using the N-word, and said students could continue her class with a different teacher.
Narcity reports the Students' Union wants, at "a bare minimum," the university to denounce the professors — "not just through words, but with actions."
"There is a clear need for mandatory anti-oppression training for professors, more culturally competent staff, and improved reporting mechanisms," the Union said.
Québec Premier François Legault slammed UO for suspending Lieutenant-Duval, saying it acted like "censorship police": "In places like universities you have to be able to have a debate about everything. The professor didn't insult anybody. She just wanted to raise an important subject."
MORE: Prof resigns under murky circumstances after using n-word in context
MORE: USC removes prof over Chinese word that sounds like the n-word
IMAGE: YouTube
Like The College Fix on Facebook / Follow us on Twitter