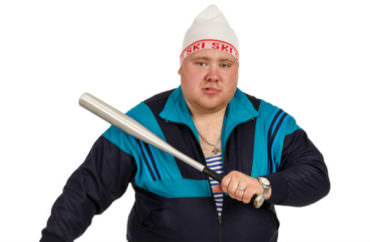 Response to defunding and censorship threats against College Republicans
College students have often exercised the heckler's veto against campus events featuring conservative speakers.
The obvious aim is to convince universities to block such events (as DePaul and New York University did) or make them unreasonably expensive for student clubs that invite these speakers and are required to pay steep security costs to deal with leftist thugs. (Sometimes it backfires.)
Columbia University is taking one step toward making the heckler's veto less effective.
The Columbia Daily Spectator reports the Ivy League school has pledged to pay security costs for student events it judges at risk of "significant disruption," and will retroactively cover two College Republicans events targeted by student protesters.
The CRs were the target of defunding efforts by the Black Student Union last fall for inviting conspiracy theorist Mike Cernovich and anti-Islam activist Tommy Robinson.
MORE: Black student activists say CRs 'oppose our humanity'
A top student council official also suggested requiring the CRs to get prior approval for their speakers, and the council itself submitted a "formal concern report" against the CRs for using student fees for security costs.
The administration's move means these high costs – again, the result of repeated threats by leftist thugs against speech they dislike – won't come out of the student activities fund into which all undergraduates pay.
The Columbia College Student Council announced the change at its Sunday meeting, which previewed the body's fall semester report:
The report quotes an administrative statement: "Beginning in the 2017-2018 academic year, for those events sponsored by recognized undergraduate student groups that the University Event Review determines require the presence of university delegates, security costs and security-related facilities costs for the events will not be charged to student activities fees, but instead these costs will be fully covered by the University," the statement read.

According to the Undergraduate Student Life website, university delegates, referred to as "president delegates" on the website, are summoned by Public Safety for events that have a "potential for significant disruption," and that "significant disruptions are those situations that may jeopardize the event."
The Daily said University Event Review hasn't established criteria for judging when a planned event has such "potential," however.
MORE: Columbia silent as official suggests pre-approval for conservative events
MORE: Columbia refuses to punish students who shouted down CRs speaker
MORE: Professor who screamed at NYPD also does … 'lobster porn'
MORE: College socialists call for more violence against Trump supporters
IMAGE: Bystrov/Shutterstock
Like The College Fix on Facebook / Follow us on Twitter