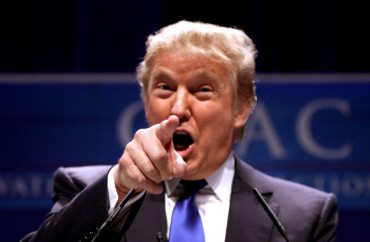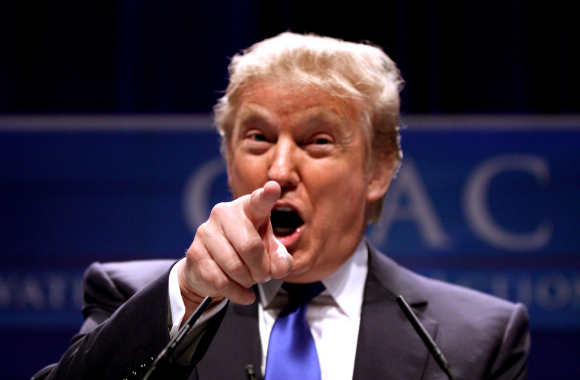 A scheduled appearance by President Trump at Eastern Kentucky University has prompted a letter of opposition sent to school president Michael Benson and the Board of Regents.
Mr. Trump is due to hold a rally at Alumni Coliseum on Saturday.
The letter, signed by 120 professors and EKU staff, was delightfully mealy-mouthed in its approach, citing belief in free expression and "diversity of beliefs" … before adding in the inevitable "but":
"Yet we must object to this campaign which has consistently, openly, and unambiguously attacked the values of inquiry, learning, and free speech which lie at the heart of higher education and form the core mission of the University."
And don't think about challenging these profs — the situation "is not a matter for debate," they say:
[The campaign's] representatives have worked to silence and discredit opponents rather than entering into dialogue with them, while those same representatives have objectified and demonized countless minority and disenfranchised groups who have made easy targets for their exclusionary rhetoric: these groups include, but are not limited to, women, people of color, immigrants, and the LGBTQA community.

The threatening rhetoric of the Donald J. Trump for President Campaign has been so virulent that in the few days since this rally was announced, many faculty members have reported hearing from students who are concerned for their physical safety. We want to acknowledge that the fears of these students are fully justified and are founded in the attested fact that real acts of violence have occurred at and around other rallies sponsored by this campaign in the past three years.
Prior to the faculty letter, EKU put up a message about the rally noting Trump's visit to campus is the first of any US president. According to the Courier Journal, a campus spokesperson said President Benson had chatted with some faculty members about their letter, but had no further comment on it.
The English department's Gerald Nachtwey, one of the authors of the letter, sounded like the Unfrozen Caveman Lawyer regarding Mr. Trump's stop at EKU: Women and those with immigrant backgrounds, he said, are "frightened and confused" by the visit.
MORE: Harvard alumni freak after fellowships given to Trump aides
IMAGE: Gage Skidmore/Flickr.com
Like The College Fix on Facebook / Follow us on Twitter