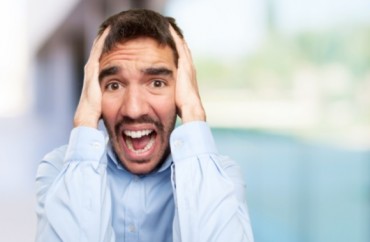 Hundreds of Harvard alumni have signed their names to a letter requesting the university revoke fellowship positions granted to two former aides of President Donald Trump.
The Harvard Crimson reports more than 600 alumni of the Ivy League institution have endorsed an open letter denouncing the university's decision to name Sean Spicer and Corey Lewandowski as visiting fellows for the university's Institute of Politics. Spicer served as Trump's press secretary in the White House before resigning this summer and Lewandowski served as a campaign manager during Trump's presidential campaign.
The open letter claims the appointments of Spicer and Lewandowski "betray" the Institute's values.
From The Crimson article:
The petition, delivered Monday to University President Drew G. Faust, Kennedy School of Government Dean Douglas W. Elmendorf, and IOP staff, argues that inviting Lewandowski and Spicer to be fellows gives "intellectual and moral legitimacy – in this case, to those who have done much to degrade public discourse in this country, re-ignite white nationalism, and further reactionary policies that harm millions."

"We thought that as Alumni, Harvard reflects on us, as well," said Talia B. Lavin '12, one of the organizers of the petition. "And I think we should have a voice, and an extra responsibility to raise our voices and say, 'You know, this is not an action that is fitting of the University that I got my degree from, and that I chose.'"
The letter alleges that Spicer served as the "mouthpiece for an administration that runs counter to the values Harvard purports to embody."
"What can undergraduates learn from a man whose brief tenure in national communications began with an unabashed lie about crowd sizes, continued with an ignorant minimization of the Holocaust, dabbled in unvarnished hostility to the free press, and ended in public ignominy," the letter states.
As for Lewandowski, the letter asserts he "managed a campaign that began with racist provocation and continued with rampant misogyny."
The petitioners state they believe the Institute of Politics should include fellows with diverse ideology but believe the two former Trump aides are the wrong choices.
"But there are many who advance conservative ideals, and can enlighten students about America's geographic and ideological diversity, without serving as mouthpieces for the worst our country has to offer," the letter states.
Lewandowski and Spicer are not the only Institute of Politics visiting fellows to face criticism for their positions. Last week, Harvard rescinded a visiting fellow position awarded to intelligence leaker Chelsea Manning after two CIA officials publicly spoke out against the appointment.
MORE: Harvard yanks Chelsea Manning out of fellowship after second CIA snub
IMAGE: Shutterstock
Like The College Fix on Facebook / Follow us on Twitter