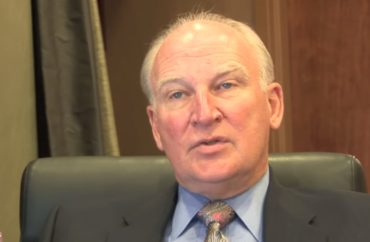 The board had refused to give him $763,000 in severance required by a prior arrangement
The College of DuPage in Illinois agreed to pay a $4 million settlement last week to a former president that its Board of Trustees fired, who then sued, Inside Higher Ed reported Wednesday.
The board had fired Robert Breuder in 2015 "amid scandals that included allegations of financial mismanagement," the news site reported.
Breuder had a contractually mandated severance package of $763,000, but board members argued they did not need to pay it because it was established by their predecessors. When Breuder was fired, and trustees voted to withhold his severance, Breuder had already been planning to step down within a few months, IHE reported.
Breuder sued the board for wrongful termination October 2015, prompting a seven-year legal battle.
He "assert[ed] various claims arising from the termination of his employment as president of the College, including alleged physical injuries, physical sickness and emotional distress," according to the settlement agreement.
Breuder also "alleged that the board had breached his contract, defamed him and denied him his due process rights in removing him from the presidency," according to Inside Higher Ed.
The board countersued the former president in 2018, seeking $25 million in damages and legal fees.
It alleged that Breuder had overseen "an era of waste, fraud, and abuse," misused campus resources, managed finances questionably, and charged big tabs at a high-end restaurant he founded on campus, according to Inside Higher Ed.
The trustees decided last Thursday to drop their counter-suit to avoid further litigation fees, of which it has already paid $9 million, the news outlet stated.
Illinois Community College Risk Management Consortium, the college's insurer, will need to foot the bill.
In 2014, the faculty voted "no confidence" in Breuder's leadership, according to Inside Higher Ed.
"This institution was traumatized by Robert Breuder's presidency," David Goldberg, a political science professor and member of the College of DuPage Faculty Association, told the news site. "A climate of fear and intimidation, violation of public trust, misuse and mismanagement of taxpayer support."
He also claimed Breuder was aided by "sycophants on the Board of Trustees and senior administrators," according to the news website.
University of Michigan president fired for alleged extramarital affair with subordinate
IMAGE: Pennsylvania College of Technology/YouTube
Like The College Fix on Facebook / Follow us on Twitter