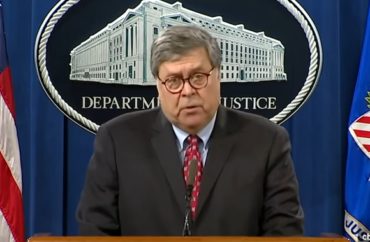 Asks Department of Justice for federal investigation
Although San Francisco State University could not complete its online lecture featuring Palestinian terrorist Leila Khaled, a Republican congressman still wants a federal investigation into the institution and the organizers.
Colorado Rep. Doug Lamborn sent a letter to the Department of Justice referring the public university for criminal prosecution for planning an event with Khaled. She hijacked two planes, one in 1969 and one in 1970, on behalf of the Popular Front for the Liberation of Palestine, which the U.S. designates as a foreign terrorist organization.
Lamborn had sent a letter to Secretary of Education Betsy DeVos* and said he sent a letter to Treasury Secretary Steve Mnuchin prior to the event, asking for a prohibition on federal funding to SFSU and investigations for violations of the law.
Zoom refused to allow its platform to host the event and YouTube halted the lecture on its platform after only 23 minutes, citing a violation of its terms of service.
The Sept. 29 letter, addressed to Attorney General Bill Barr and FBI Director Christopher Wray, referred the university, President Lynn Mahoney and professors Rabab Abdulhadi and Tomomi Kinukawa for "investigations of potential violations" of 18 U.S.C. § 2339A, a federal statute that forbids providing "material support or resources" to terrorists. The two professors organized the event.
Lamborn argued that the university provided "material support" because faculty and staff provided academic advice and conferencing services to host Khaled.
He wrote:
Thus, the plain language of the statute, the Supreme Court's decision in Holder v. Humanitarian Law Project, three tech companies' conclusions about this event potentially violating 18 U.S. Code § 2339A, and SFSU's unrepentant stance provides more than sufficient grounds for a criminal investigation into SFSU's conduct, the actions of President Mahoney, and the actions of Profs. Abdulhadi and Kinukawa, in particular.
Holder refers to a 2010 Supreme Court case that ruled that the statute referenced and other related laws have clear meanings when it comes to the definition of "support" and other terms.
The congressman made a similar argument to the one used by The Lawfare Project, a legal nonprofit that combats anti-Semitism. It also sent a letter, prior to the event, asking the Justice Department for an investigation.
The Lawfare Project lobbied Zoom to remove the speech. The Foundation for Individual Rights in Education disputed Lawfare's legal analysis and warned that it could lead to further censorship.
Read FIRE's statement and Lamborn's letter.
MORE: Temple SJP event features work of terrorist group
IMAGE: CBS News/YouTube
Like The College Fix on Facebook / Follow us on Twitter