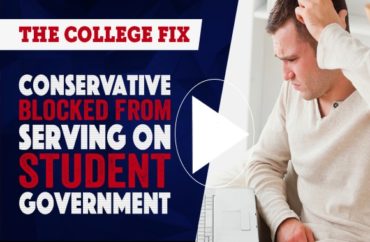 The student government association at UMass Amherst recently voted to reject a conservative Christian student from serving as a senator even though there were active vacancies to fill and a recruitment subcommittee had recommended him for the post.
Sophomore Richard Cullen, 19, said he believes his peers were biased against him, noting he is highly qualified for the position.
Watch now as he tells his story on the latest episode of Campus Roundup.
Like The College Fix on Facebook / Follow us on Twitter