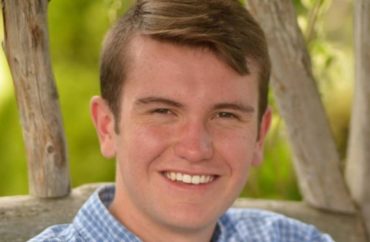 'I stood up for conservative ideals and refused to bend my knee to far-left ideals'
The student government association at UMass Amherst recently voted to reject a conservative Christian student from serving as a senator even though there were active vacancies to fill and a recruitment subcommittee had recommended him for the post.
Sophomore Richard Cullen, 19, said he believes his peers were biased against him, noting he is highly qualified for the position, citing his service on the student government as a freshman. He is also vice president of the UMass College Republicans.
After the student government voted on March 4 to reject his nomination, which required a two-thirds majority to approve him, applause echoed through the chamber, according to a video of the vote.
Cullen penned an op-ed in the student newspaper to denounce the process. "For a hearing meant to be a formality, it was an inquisition on my ideas and integrity," Cullen wrote.
In an interview with The College Fix, he echoed those sentiments, noting that the student government as a whole has not rejected a nominee put forth by the student government's Outreach and Development Committee to fill a vacancy for nearly a decade.
"I didn't necessarily expect to be rubberstamped, but the manner of questions I was asked, the length of my interview, the general attitude of it, I felt like I was definitely getting a biased interview or hearing compared to other hearings that have taken place in SGA," Cullen said.
The student government is comprised of an executive branch, a judicial branch, and a legislative branch, the latter of which consists of 60 senators. Cullen said there's frequent senate vacancies to fill due to resignations.
"The Senate is responsible for passing resolutions and enactments, allocating the $3.2 million budget [and] expressing the will of the undergraduate student body on campus," according to the university's website.
The student government president and its faculty advisor did not respond to requests Tuesday and Wednesday from The College Fix seeking comment.
One of the controversial topics discussed during Cullen's nomination interview included Cullen calling out the student government for a proposed resolution from last fall which initially said "police departments need not cooperate with Immigration Customs and Enforcement in the ethnic cleansing of undocumented immigrants" before the wording was changed to delete "ethnic cleansing" and replace it with "mass expulsion."
"I thought the proposal was pretty outrageous," Cullen told the senators.
During his nomination hearing, Cullen also spoke of wanting to create a better dialogue among student groups, work to reduce the bureaucracy and bloat of the student government and increase its accountability to the student body, build better bridges with administration, and address the student debt crisis, according to the meeting's minutes.
At one point he was asked: "Do you believe you can work with every member of this body to produce positive change?"
"Absolutely, I have worked with people across lines my whole entire life. Some
of my best friends are Democrats," Cullen replied, prompting student senators to openly chuckle, the video shows.
"And I came from a church, that is one of the most open and affirming congregations, The United Church of Christ, we accepted all people, and all backgrounds," Cullen continued. "I have no doubt I could work with every single person here. I have worked on multiple teams and I have been a captain of high school sports teams, I have interned at my church, I have lots of stuff that works with people with different viewpoints. That is how we learn and how we grow as people."
After Cullen's nomination was rejected, the member of the student government's Outreach and Development Committee, which vets and brings forth nominations to fill vacancies, denounced the decision.
"I just want to say this is a slap in the face to ODC … we work so hard, you have no idea how long it takes us to do interviews," she said.
As for Cullen, he said his plan moving forward is to work to embolden conservatives on campus.
He said there are a handful of conservative student senators currently, but they are too fearful to speak up. His first step in encouraging peers not be afraid to out themselves was writing his op-ed, he said.
"I stood up for conservative ideals and refused to bend my knee to far-left ideals. Being afraid is no longer an option," his piece stated. "Conservatives must go beyond hosting speakers. Qualified open conservatives must be allowed to represent their fellow students without the fear of political persecution."
MORE: Student govt. opposes freedom of association after learning it protects Christians
IMAGE: Facebook
Like The College Fix on Facebook / Follow us on Twitter