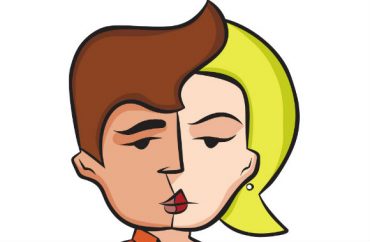 Students at Princeton University were miffed at a conservative professor's Twitter poll which asked whether people noting their "preferred" gender pronouns is due to their "sex, gender [or] ideology."
According to The Daily Princetonian, "multiple students" claimed Professor Robert George's poll was "transphobic" and "invalidating of nonbinary and gender-nonconforming experiences."
By listing or stating their "preferred pronouns" people are making sure that others know their:

— Robert P. George (@McCormickProf) December 15, 2020
One critic, student Griffin Brooks, said "Pronouns are a microcosm of the large issue at hand, which is trans / nonbinary / [gender-nonconforming] acceptance." Junior Josiah Gouker added that George engaged in a "thinly-veiled attack" on trans and non-binary people.
Student Priyanka Aiyer noted that while George may have wanted to begin a dialogue about the issue, she doesn't think there can be an "academic debate" about it: "We're really talking about the existence and the validity of people whose gender is not the same as the one they were assigned at birth."
(Note which poll answer garnered the most votes.)
To bolster their claims, some pointed to George's past statements, such as a four-year-old tweet where he said "There are few superstitious beliefs as absurd as the idea that a woman can be trapped in a man's body & [vice-versa]."
George tweeted a year later that "to regard a man as a woman is to misunderstand biology."
Several students, including Aiyer and Gouker, alleged hypocrisy on the pro-free speech professor's part as he blocked some of his critics. George denied blocking anyone who merely differed with his tweets' contents, noting any blocks were due to "obscene language, gratuitous insults [and] organized Twitter storming."
George stood by his views on gender and his argument that "reasonable people of goodwill" can disagree on fundamental issues of sexuality and gender identity.

"There is a temptation for people on both the right and left to suppose that no reasonable person of goodwill could possibly disagree with them or doubt the premises of their views," he wrote in an email to the 'Prince.' "Yielding to that temptation, some on the right think that anyone who disagrees with them is a libertine; some on the left think that anyone who disagrees with them is a bigot. They are equally wrong."

In response to a supportive Twitter reply about receiving vitriol "for simply posting a poll," George characterized the backlash as a "natural reaction" to "attack the question — and the person who dares to ask it."
Princeton did not "directly respond" as to whether any formal charges had been brought against George. However, university spokesman Ben Chang did offer a statement in support of "students of all identities," as well as community members' rights to free speech.
MORE: The College Fix interview with Robert P. George
MORE: Robert George calls on conservatives to be more courageous
IMAGE: Daren Woodward / Shutterstock.com
Like The College Fix on Facebook / Follow us on Twitter