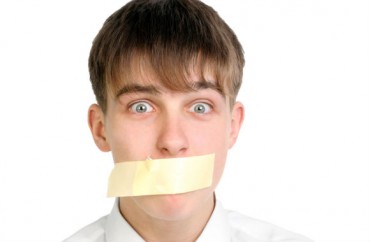 Students with unpopular views on campus often have trouble defending themselves against complaints that their speech constitutes harassment or another code violation.
Under a surprise ruling last week by the 9th U.S. Circuit Court of Appeals, perhaps the most liberal appeals court in the country, it will be easier for those punished students to hold their (public) administrations accountable.
The court said a lawsuit by Neil O'Brien, who organized a campus chapter of Young Americans for Liberty, can continue against Fresno State University.
It's a sharp turn from another recent 9th Circuit ruling that greenlit academic discrimination against students who are somehow "unprofessional" in their academic or personal lives.
RELATED: Socially conservative students will suffer most from court ruling on 'professional standards'
As written by Bloomberg View columnist Noah Feldman, a professor of constitutional law at Harvard:
O'Brien became a critic of the Fresno State administration's attitude toward immigrant and Latino students, which included championing a student body president who was undocumented, sponsoring a Chicano/Latino commencement ceremony and supporting the Dream Act … .

According to O'Brien … university administrators had it in for him. One assistant dean, he alleged, wrote to faculty members to ask them to "gather information and complaints against him."
When O'Brien confronted two Chicano and Latin American Studies professors, video camera in hand, about a poem the department published that called America "land of glorified killers," they filed campus police complaints against him.
RELATED: Student told he can't openly disagree with gay marriage in class at Jesuit college
A disciplinary hearing found that his conduct "endanger[ed] the health or safety" of the professors and recommended O'Brien be banned from getting near their department's building – but the school also put him on disciplinary probation, meaning he couldn't lead Young Americans for Liberty.
You can actually watch 9th Circuit oral arguments from last fall:
While the 9th Circuit turned down O'Brien's challenge to the constitutionality of the anti-harassment code, it said his "First Amendment retaliation claim" could go forward:
Although we have determined that O'Brien could lawfully be subject to discipline for his actions, that does not end our inquiry. Otherwise lawful government action may nonetheless be unlawful if motivated by retaliation for having engaged in activity protected under the First Amendment. …

First, O'Brien has alleged facts showing that he engaged in speech and conduct protected by the First Amendment in the months leading up to his May 11 confrontation with Dr. Torres and Dr. Lopes. For example, beginning in fall 2010, O'Brien posted on a website his opposition to the student government president and the school administration. He also made several public records requests to Fresno State.
RELATED: UNC's Mike Adams is back, trolling abortion activists who suppress speech
This is good news for students who don't pine for confrontation with administrators, but simply want to raise their voices:
Second, defendants' actions in disciplining O'Brien would "chill a person of ordinary firmness" from engaging in these protected activities. … The test is generic and objective. Whether O'Brien himself was, or would have been, chilled is not the test. … It is entirely plausible that a jury could find these actions "reasonably likely to deter [an ordinary person] from engaging in" protected speech and conduct.
As Prof. Feldman writes, students in the 9th Circuit's jurisdiction are now guaranteed "a judicial hearing and discovery of university documents":
The full-dress judicial proceeding is especially valuable in an era where university discipline is frequently based on semi-secret procedures and prevents students from relying on lawyers.
Read the opinion and the quick version from Feldman.
RELATED: Professor faces suspension after sending students to pro-traditional family conference
RELATED: Student can be punished for criticizing lesbian movie in film class, court rules
Like The College Fix on Facebook / Follow us on Twitter
IMAGE: Sabphoto/Shutterstock
Like The College Fix on Facebook / Follow us on Twitter