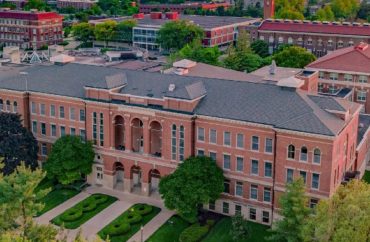 'Some individuals have become aggressive in their behavior toward conservative thinking,' faculty member said
Faculty, students and staff reported bias against conservative views in an Iowa university's internal survey released recently.
The University of Northern Iowa conducted the internal survey, "Assessment of Campus Climate for Learning, Living, and Working Final Report," in the Spring 2022 semester in partnership with the higher ed consulting firm Rankin Climate.
All members of UNI — including undergraduate and graduate students, professors, and employees — "were encouraged" to participate, according to the report, produced in April 2022 and released last month.
The survey included multiple-choice questions related to levels of belonging and comfort for members of various demographics, as well as several open-ended questions. Replies were kept anonymous.
More than 3,000 surveys were filled out, representing 31 percent participation. The university released the survey results to the public last month.
Among the many findings included reports of bias against conservatives despite relatively diverse political views.
"I often feel silenced or belittled based on political, religious, or other beliefs and values," one anonymous conservative professor stated. "I do not often share my opinions in those areas as they are often not in line with the loud voices on campus and I do not wish to be targeted."
"I have witnessed students and professors at UNI dismiss certain people for their conservative beliefs," an undergraduate student respondent wrote. "Whether that be on the basis of personal medical care choices, religious beliefs, economic processes, or biological facts I have seen people's values be ignored by those in classrooms pushing leftist ideas."
Another undergraduate reiterated that "conservative ideas are silenced at UNI."
"From getting bad grades to hostile comments in group discussions, it's best to keep your mouth shut if you aren't a liberal," the respondent said. "Professors bad mouth conservative students and faculty, and the administration gives money to students who support the liberal agenda but not to other groups."
Several staff members also recounted experiences of political bias.
"It is very difficult to express personal political views/values as a conservative," according to a staff member. "I feel liberal views are welcomed (and certainly encouraged/expected) at all levels, but conservative views are not. It creates a feeling of liberal moral superiority that conservatives on campus feel keenly."
However, self-professed conservatives make up a small but substantial minority of 18 percent at the university and forty percent of respondents described their views as "moderate." Three percent said they were "very conservative," 15 percent identified as conservative, and the remaining 37 percent called themselves "liberal" or "very liberal."
Despite this relative balance, another staff member expressed concerns that UNI's disproportionate coverage of liberal students might make the school unwelcoming for prospective conservative students.
Even more, "some individuals have become aggressive in their behavior toward conservative thinking," one faculty member said. "The campus climate allows for this, and encourages this behavior, but is not welcoming to other, more conservative individuals. Liberal thought is unquestioned (e.g., Black Lives Matter posters allowed at the entrance to the Dept. of Teaching office). This is unwelcoming to many."
"One theme that emerged from respondents about what specific recommendations they had for improving the UNI campus climate involved appreciating diverse political viewpoints," according to the report.
The report did not include any comments from moderates or liberals reporting bias or silencing.
The College Fix reached out to UNI University Relations on April 24 asking whether campus leaders could comment on respondents' statements regarding the bias against conservatives on campus and whether the school plans to address any of the concerns expressed by faculty in the survey. The university media office has not responded.
The Fix also emailed UNI College Republicans with questions about if the report reflects their experiences as a conservative group on campus and if they knew of any conservative professors.
"From my experience on campus we've had a few minor incursions with some students," a spokesperson from UNI College Republicans responded, "but other than that, things can be moderately quiet."
The spokesperson also wrote that they did not know of any openly conservative professors at UNI.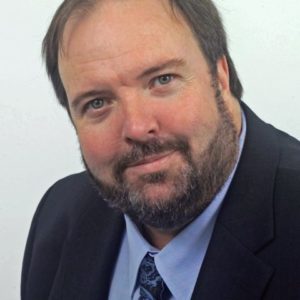 A professor emeritus and leading conservative writer and scholar concurred.
"Alas, I don't know any [conservative] faculty at University of Northern Iowa," political theorist Daniel Mahoney told The Fix via email.
Mahoney taught for decades at Assumption College in Massachusetts and is currently senior fellow at the Claremont Institute and writer at online journal Law and Liberty, according to the publication's website.
"It is quite possible that there are no open or vocal conservatives at the institution as a whole," Mahoney said. "That is more and more the case at many institutions today."
MORE: Conservative GWU law students fear grading bias from professors
IMAGES: University of Northern Iowa; Wilson Center
Like The College Fix on Facebook / Follow us on Twitter