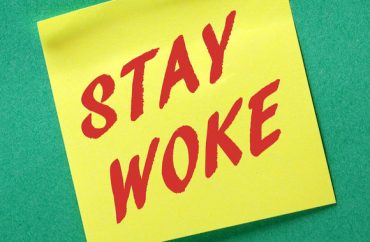 Nearly a third of faculty opposed curriculum changes
If you teach classes at Cornell University that "take class, race, ethnicity, nativity status, religion, gender, sexuality, or ability as an object of study," consider your job secure.
The Ivy League school's College of Arts and Sciences just approved new graduation requirements that will force students to take classes in these fields, dubbed "social difference," The Cornell Daily Sun reports.
Nearly a third of faculty voted against the new curriculum, which will also let sign-language courses qualify for the language requirement, in the two-week online voting period last month. Other new categories in the 10-category division include statistics and data science, and global citizenship.
That last category is also a job guarantee for professors who teach "the study of societies, cultures, and political systems outside of Western Europe, Canada, and the United States," according to the approved curriculum:
It could also include the study of global issues such as transnational migration, international justice, colonial histories and their legacies, and world health systems.
Government Prof. Tom Pepinsky, chair of the curriculum committee, said the new requirements were the product of three years of work and there aren't plans to change them again. They will take effect in two years at the earliest, however.
The director of the feminist, gender and sexuality program, Prof. Durba Ghosh, told the Daily that "this set of requirements validates what many students are already doing." Students already "think of questions of diversity and inclusion as a part of their education at Cornell," the history professor said.
Students will no longer be able to skip an entire "requirement" under the new system, though they will be able to "double-count" up to two courses, the curriculum says: "For example, they may use one course to satisfy both the Social Sciences and Global Citizenship requirements."
Read the article and new curriculum.
MORE: Big Ten Schools are big on diversity requirements, not financial literacy
IMAGE: Thinglass/Shutterstock
Like The College Fix on Facebook / Follow us on Twitter