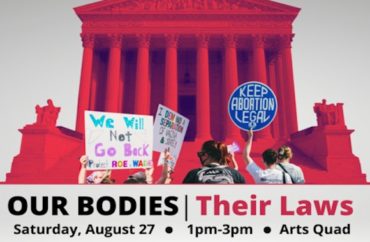 Cornell University "reproductive health and justice organizations" held an event this past Saturday titled "Our Bodies, Their Laws" featuring a tent in which students could "vent [their] frustrations" about abortion rights.
Triggered by the U.S. Supreme Court's Dobbs decision which overturned Roe v. Wade, the event was supported by the groups Cornell's Planned Parenthood Generation Action, End Abortion Stigma, Advocacy Center, Gender Justice Advocacy Coalition and the university's department of Feminist, Gender and Sexuality Studies.
Feminist, Gender and Sexuality Studies Professor Jess Marie Newman, who joined the department just a few months ago, said one of the event's goals was to provide "a more complete, contextualized conversation than is often possible given the way that abortion is talked about," The Cornell Daily Sun reports.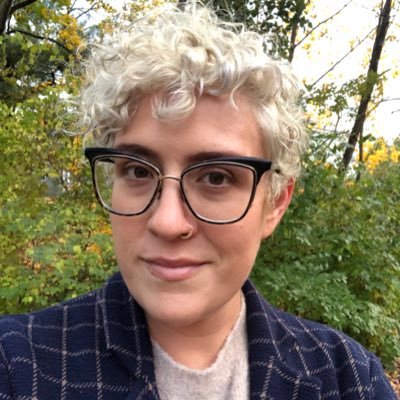 One of primary organizers of "Our Bodies, Their Laws," Newman (pictured) is a "feminist medical anthropologist," meaning she "uses anthropological tools […] to ask questions that are interesting to [her] as a feminist scholar who works on the body, sexuality, and care seeking."
Newman said "if abortion's illegality and unsafety go unquestioned, then it becomes even easier to create hierarchies of deservingness to police access to safe, legal abortions."
According to the event's website, the Dobbs decision is "merely the latest instantiation of government policy that controls and criminalizes bodies, especially those of marginalized communities."
Reproductive coercion has formed the bedrock of United States population policy since from early colonization and slavery to sterlization [sic] abuses against Black and Brown women, to the separation of families and forced hysterectomies in the camps on the US/Mexico border. Proliferating efforts to ban gender affirming care and inclusive learning environments for trans and queer youth weave together a broader patchwork of policies showcasing the state's disregard for the humanity of gendered and racialized "others."

While the Dobbs decision represents "business as usual" for US reproductive policy, it is also an inflection point. New generations of activists are awakening to struggles for justice. Previously siloed white feminists realizing that silence is no protection in a racist heteropatriarchal system.
In addition to the "Vent Tent," the event also provided free food, free condoms and information pamphlets. Planned Parenthood Generation Action's Damien Osborne said it is important for the university to provide resources for students who come from states "with limited reproductive health services."
Two more installments of "Our Bodies, Their Laws" will be held on September 16 and October 26.
MORE: Cornell student calls for mandatory vasectomies for boys
MORE: Cornell student government resolution condemns Texas heartbeat bill
IMAGES: Cornell University screencaps; professormommypants/Twitter screencap
Like The College Fix on Facebook / Follow us on Twitter