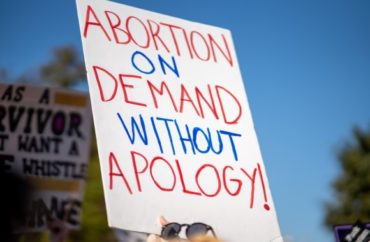 Doesn't use the word 'women' at all
The Cornell University Student Assembly passed a resolution on September 9 that condemned Texas Senate Bill 8, also known as the Texas Heartbeat Act. The legislation prohibits abortion when a fetal heartbeat is detected and allows private individuals to sue violators of the law, though not women who have abortions.
The Cornell student government resolution said "this legislation will disproportionately impact low-income communities and subsequently communities of color who are more likely to lack the financial resources to not only afford the procedure, but also travel out of state to obtain it."
Student representative sponsors include three officers in the campus Planned Parenthood group. Amari Lampert, the "Womxn's Issues Liaison At-Large" also sponsored the resolution.
The resolution, which never uses the words "woman" or "women," said that "restricting access to legal abortion is connected to increased instances of mortality among desperate individuals who undergo unsafe self-managed abortions." It cited research from the liberal Center for American Progress which claimed Texas' cuts to abortion providers led to higher rates of maternal mortality.
That assertion has been challenged by pro-life groups.
The resolution also said that proponents of the law were influenced by religious beliefs and thus the legislation violates the "separation of church and state."
"Be it therefore resolved," the resolution concluded, "the Cornell Student Assembly decrees this legislation a threat to the bodily autonomy and personal health of Texans and a severe violation of democratic principles and judicial procedure."
The Student Assembly also "calls upon Cornell University to invest more effort into educating the student body on methods of birth control and pregnancy termination services."
MORE: Abortion is not a normal experience, Florida professor concludes
IMAGE: Julian Leshay/Shutterstock
Like The College Fix on Facebook / Follow us on Twitter