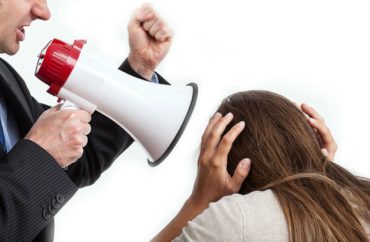 On Monday, the Cornell Political Union announced that the scheduled talk last evening by Tea Party leader and George H.W. Bush speechwriter Michael Johns would be a private gathering — due to security concerns.
To address those concerns, CPC leader Troy LeCaire said Cornell Police informed the group that the privacy option was one of three — the others being paying a $2,000 security fee … or outright canceling the speech.
The exclusive nature of the event, The Cornell Daily Sun reports, did not stop protesters from attempting to scuttle the talk titled "Trumpism Can Make America Great Again."
At times activists yelled "open that door!" loud enough to inhibit lecture attendees from hearing Johns.
Some demonstrators claimed Johns was engaging in "hate speech" and that the privacy of the event was a "safe space for white supremacy."
"The conservative Tea Party speaker and CPU ultimately decided to create a safe space … where Johns could have an echo-chamber of saying what he wants while knowing he wouldn't be held accountable," said Allison Lapehn '17.

Toting handmade signs with slogans like "Hate speech behind closed doors is still hate speech" and "This is a safe space for white supremacy," protesters said they want to keep CPU from legitimizing Johns' rhetoric.

"By giving these people a voice, you're justifying them, you're saying this is a legitimate perspective and it's not," Xavier Eddy '19 said. "Speakers like this and people with these beliefs should not feel comfortable sharing these beliefs."

CPU President LeCaire told The Sun he appreciated "the enthusiasm and passion of the protestors" and regretted that CPU was not able to let more people in because of the security concerns.

"The behavior exhibited by the protesters tonight at times made it difficult for the audience to hear Mr. Johns," LeCaire said. "We hope that the next time we host a conservative speaker, we will be able to accommodate all who wish to attend, and those who feel strongly about the issues discussed will make their views clear during the student-led debate, and not in a disruptive manner."
Protesters were miffed that Student Assembly Vice President of Internal Operations Mitch McBride recorded them on his phone and had asked their names. Not to mention, he informed them that their "protesting could result in judicial action by the University."
Mr. Eddy did not like that: "As much as Cornell likes to say that they're a progressive and active and liberal university, they consistently side with the side of the oppressor."
MORE: Cornell student gov. thumbs its nose at increasing faculty ideological diversity
MORE: Cornell branded student a sexual harasser for underwear theft with no evidence
MORE: Cornell student assaulted for being Republican: Attack 'pushed me further to the right'
Like The College Fix on Facebook / Follow us on Twitter
IMAGE: Shutterstock