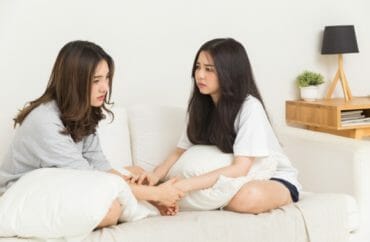 The Cornell Residential Student Congress recently called for a dorm wing exclusively for Asian American students in a resolution sponsored by the president of the South Asian Council.
I am not surprised some Asian students want a place for themselves, as Blacks, Native Americans, and Latino students already have their own dorm spaces.
But while these living arrangements are touted as respecting cultures and creating safe spaces, I disagree that they foster a cohesive campus community that promotes diversity and tolerance.
Indeed, it becomes a semi-enforced ethnic segregation sponsored by the university, as housing options are already limited and adding racial factors restrict housing options even more.
I am not opposed to people separating themselves based on similar qualities in the classroom or dining hall if that is what they prefer, but I am opposed to the university investing funds to promote fragmentation and tribalism in dorms. It stands against everything universities are supposed to be, which is promoting exploration of new experiences and ideas.
Segregation, particularly by race, has consequences. We do not get the opportunities to understand people's backgrounds and perspectives. In addition, we teach that it is acceptable to make judgments about others based solely on their skin color or cultural background.
At Cornell, I have observed that from the first day of class onward, different ethnicities will deliberately sit in distinct portions of the room, partitioning the class on ethnic lines.
As an Indian-American, if I were coming to Cornell as a freshman, I would not want to be placed in an Indian-American dorm because I enjoy learning about and getting to know other people from all walks of life.
However, I feel I might have a greater chance of being put into this kind of hypothetical "Indian-American housing" simply because of my race. (Cornell students are assigned living quarters. While they can submit preferences, the ultimate decision lies with administrators.)
While I understand not every Indian-American has this preference, my freedom to choose who I would like to associate with should not be infringed upon solely because of my skin color or ethnicity. This is a form of discrimination.
What's more, when institutions interfere with the choice of students to self-segregate — or not — they purposefully instill a divisive mindset into otherwise open and tolerant individuals. We saw this with Jim Crow laws, where government-sponsored segregation led to continuing ideas of racism that lasted long into the modern era.
At Cornell, the cultural areas generally start out as a wing of a dorm. That is how the Latino Living Center originally began, among others. As time went on, they successfully requested for their own living area. Today, as Cornell plans to expand campus residential areas, the call for Asian Americans to receive their own wing sprung forth. We can only expect that the same pattern will play itself out here, and they will eventually receive their own dorm.
Some students claim these dorms are not actually segregating, but allow for students to celebrate their own cultures. They point out anyone of any ethnicity can pick to live in one of these cultural dorm areas. Yet, the university has ultimate say and what plays out in real life is the dorms consist almost entirely of the ethnicity for which it's designated.
People should have the choice to divide or unite. However, those decisions should not be made or enforced by institutions. If we are to come together as one nation, division at any level hinders that prospect. Let's make our own decisions in our individual interactions to find common ground and increase unity from the ground up.
MORE: How Cornell fails its students
Like The College Fix on Facebook / Follow us on Twitter