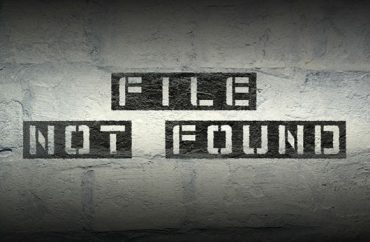 'All it takes is one ze[a]lous student' to draw scrutiny
It wasn't hard for students to record their professors saying brow-raising things before, like a professor calling Donald Trump's election "an act of terrorism" (below).
Now that their classes have been made virtual due to COVID-19 fears, professors are strategizing even more how to prevent their students – and the public – from documenting evidence of their bias and rants before a captive audience that ended up overpaying for their education.
After Campus Reform highlighted it last week, Andrews University Prof. Anthony Bosman either removed or blocked the public from reading his Facebook post about how some faculty are "concerned about sharing their lectures online because of the sensitive/controversial nature of the topics they cover."
When another Facebook user suggested alternatives, such as livestreaming rather than recording lectures or leaving them unlisted on YouTube, Bosman responded: "the concern is all it takes is one ze[a]lous student and that recording can hit the blogosphere…" He recommended not posting "anything online (private) that you don't want to end up public."
Bosman played down his comments to Campus Reform, noting he puts up his mathematics lectures on YouTube but was referring to faculty whose teaching may be "taken out of context [to] weaponize a Twitter mob against them."
MORE: Professor tells students: Trump's election an 'act of terrorism' (VIDEO)
The Chronicle of Higher Education interviewed several professors about their own evasive measures to avoid public scrutiny for lessons that their students might consider indoctrination or rants with no connection to the subject matter.
The apparent prompt for the Chronicle was a tweet by Turning Point USA founder Charlie Kirk calling on students to "share any and ALL videos of blatant indoctrination" from their online classes.
Washington State University sociologist Dylan Bugden is intentionally not recording lectures, but instead posting "presentation slides, short quizzes, activities, and an exam," and making himself available for office hours. He's previously been warned by students to "leave politics out of his material," the Chronicle said.
Collin College historian Rachel Gunter has started sending students links to her unlisted lecture videos on YouTube so that others can't find them in a search or on her page, and plans to make them private after two weeks, she said. (The Chronicle declined to identify Gunter's school, even though she identifies it on her LinkedIn page.)
Her colleague L.D. Burnett doubts that Kirk's tweet will have the intended effect because, as the Chronicle paraphrases her, "this crisis has laid bare the human aspect of what professors do."
Read the Campus Reform and Chronicle reports.
MORE: Why students must be allowed to record professors
MORE: Many universities refuse to reduce tuition as classes move online
IMAGE: Yury Zap/Shutterstock
Like The College Fix on Facebook / Follow us on Twitter