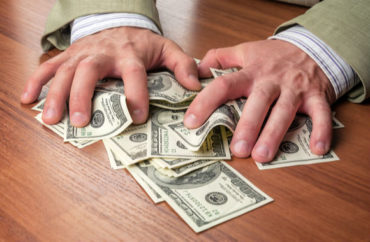 The University of Oklahoma has now shelled out over $1.5 million for investigations into sexual harassment allegations against a former college president, and the falsification of alumni donation data.
According to The Oklahoman, records show OU paid the law firm of Jones Day (which has looked into both matters) $489,367 in July.
The allegations against former OU President David Boren came to light in February, but there remain few specific details. Boren "emphatically denies any inappropriate behavior or unlawful activity," and his lawyer called the investigation a "fishing expedition."
Regarding the alumni data issue, the university is dealing with a class action lawsuit. OU was ditched by U.S. News and World Report's prestigious college rankings after it was revealed 20 years worth of university alumni donor information was bogus.
The continuing cost of those completed investigations has angered some taxpaxers. OU has defended hiring Jones Day, one of the largest law firms in the United States, because of its "extensive experience in these types of inquiries."

Boren, 78, denies wrongdoing but agreed on June 12 to step down as president emeritus and give up teaching political science at OU "to end this divisive and unfair controversy."

His decision to end any further official affiliation with the university came less than a year after he retired as president. "I have only the best wishes for the University going forward," the former governor and U.S. senator said.

The law firm reported to OU regents in April that its investigators interviewed six men about alleged encounters with Boren. OU notified at least one of the men, Jess Eddy, a former teaching assistant, in June that "the evidence was found to be sufficient to substantiate that you had been subjected to a hostile working environment."
At least Boren is getting due process; in 2015 the then-OU president unilaterally — and unconstitutionally — expelled members of a fraternity for their speech.
MORE: OU's Boren under investigation for sexual harassment
MORE: OU faces class-action lawsuit for inflated donation reports
IMAGE: Vova Shevchuk / Shutterstock.com
Like The College Fix on Facebook / Follow us on Twitter