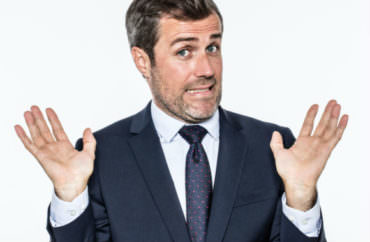 'Faculty endorsement of [administration's] dishonesty'
Harvard administrators don't have any authority over "matters of discipline for students" – that's a faculty prerogative, according to Harry Lewis, a computer science professor and former dean of the college.
It's too bad his faculty colleagues don't want to challenge the usurpation of their roles by an unaccountable and oppressive executive that represents everything wrong with the bureaucracy-heavy modern university.
The Faculty of Arts & Sciences gave its blessing Tuesday to administrators to gut freedom of association for students, rejecting a motion by Lewis to block Harvard College from "disciplin[ing], penaliz[ing], or otherwise sanction[ing] students" for joining "any lawful organization," The Harvard Crimson reports.
The administration has been advocating for formal retaliation against students who are members of "single-gender social groups" for nearly two years, using a shifting set of rationalizations.
First it was that "final clubs" are linked to higher rates of sexual misconduct, a total lie exposed by a journalist who knows more about the dangers of the fraternity system than Harvard (which does not officially recognize Greek-letter organizations). If Harvard really cared about sexual assault, it wouldn't let students live in dorms.
The anti-male purpose of this proposal was made clear when an administrator privately promised a female-only final club that it could continue to exclude men as long as it formally became "gender-neutral."
The implementation committee for the proposal changed the rationale to eradicating the "elitism and discrimination" represented by single-sex clubs, which run counter to the "diverse and socially conscious" students of Harvard.
A faculty review committee then recommended even more draconian rules that would punish students who belong to any "private" and "exclusionary" social organization, whether male-only, female-only or coed.
Leaked documents revealed that the vote for this draconian option was a total farce.
Now that outgoing President Drew Faust has promised to choose from among the three options given to her – sanctions against members of single-sex clubs, sanctions against members of all "exclusionary" clubs (ethnic affinity groups excluded, of course), or "some other possible solutions" – the faculty has rolled over for a tummy rub from Faust and her lapdop, Dean of the College Rakesh Khurana.
Harvard administration has been so dishonest throughout this controversy that it's hard not to read this as a faculty endorsement of its dishonesty. https://t.co/KlcZ8Fn83H

— Peter Bonilla (@pebonilla) November 8, 2017
Faculty are saying the 'American Nazi party is consistent with Harvard values'
Before voting 130-90 against the Lewis motion at the faculty meeting, "several professors and administrators took the floor to argue their positions on the motion," according to the Crimson:
In a rare move, Dean of Freshman Thomas A. Dingman '67 stepped up to the microphone, arguing that the clubs create a toxic and exclusive environment on campus. Dingman added that while he was a member of a final club as an undergraduate, their role on campus has since changed. …

Dean of the College Rakesh Khurana, one of the primary architects of the social group policy, was the last to offer his opinion before the vote. He argued that the final clubs, despite their lack of formal association with the University, were inseparably tied to Harvard and had a significant impact on the student body.
Lewis reminded his colleagues that his successor Khurana had violated shared governance by usurping faculty's exclusive authority to decide disciplinary matters for students.
Prof. Benjamin Friedman told faculty that "I do not recognize the values and the distinctions we seem so intent on imposing":
"I do not understand how membership in the American Nazi party is consistent with Harvard values, but membership in the A.D. is not," he added, referring to one of the all-male final clubs.
The cowardly faculty who voted to let unaccountable bureaucrats make decisions for them also approved a milquetoast "motion for discussion" that will be eligible for a vote at next month's meeting:
The motion … moves that the Faculty recognize that basic rights and freedoms may come into conflict with each other at Harvard, and in these cases "it is the responsibility of the faculty and administration of Harvard College to establish policies that protect individual freedoms and rights while upholding the educational mission of the College." …

"The Faculty should most certainly affirm our commitment to important principles. But we need to do so in a way that recognizes that principles do not exist in a vacuum," [sponsor David Howell] said. "Just as we do in our legal system, here at Harvard we must constantly strive to balance the rights of the individual with the needs of the community."
By "needs of the community," Howell apparently means the complaints from students who don't get into final clubs or other clubs with membership requirements.
They don't have any other social options, I guess?
IMAGE: STUDIO GRAND OUEST/Shutterstock
Like The College Fix on Facebook / Follow us on Twitter