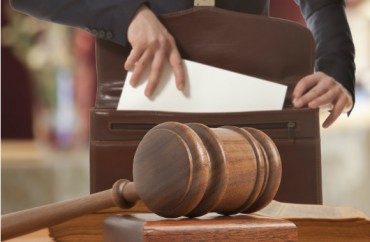 In a move that will please civil libertarians and free speech advocates such as the Foundation for Individual Rights in Education, criminal charges have been vacated against a trio of University of Arizona students who protested the presence on campus of US Border Patrol agents.
The students, including Denisse Moreno Melchor who filmed her confrontation with the agents, garnered support from students at Arizona State University and the U. Arizona group Professors of Color, which was more upset at "far-right" media coverage of the issue.
Moreno Melchor, Mariel Alexandra Bustamante, and Marianna Ariel Coles-Curtis still may face university sanctions, according to azcentral.com.
The Pima County Justice Court website shows court hearings set for this week for all three students were vacated after motions to dismiss criminal charges were granted Friday.

The website also lists the charges against all three students as "not referred for prosecution."

Two of the students were expected to appear in court in Pima County on Monday morning. …

Further details on why the charges were dropped were not immediately available on Sunday.

In a statement, UA said was aware of the Pima County Attorney's decision, but the university would continue its own investigation.

"We respect the decision and will continue to follow our processes and the law. The University is moving forward with the Dean of Students' process review of the incident per our policies," UA said.

Social media accounts supporting the three students announced the change in the cases Sunday night. A Facebook event (at left) for a planned demonstration at the courthouse in Tucson was canceled.
UA President Robert Robbins has scheduled for tomorrow a "campus conversation" which will deal with "First Amendment rights, campus safety and the presence of Border Patrol on the UA campus."
Read the azcentral.com article.
MORE: Professor group endorses consequences-free student misbehavior
MORE: Presence of Border Patrol at U. Arizona job fair leads to student protest
IMAGE: Andrey Burmakin / Shutterstock.com, Facebook
Like The College Fix on Facebook / Follow us on Twitter