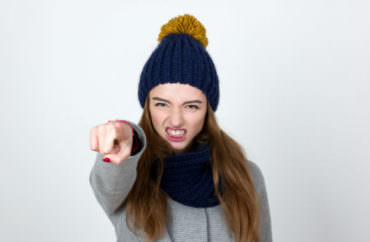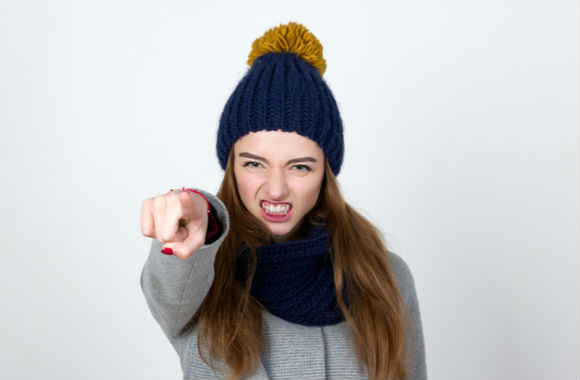 When word got out that the Border Patrol was part of a University of Arizona job fair, you can probably surmise what the (progressive) student reaction was.
Unsurprisingly, a Mexican-American studies major organized a protest against the Border Patrol as she claims its presence was connected with a recent immigration-related incident near campus.
"I knew Border Patrol was on campus, and around four miles south of campus, an entire family was detained, and they took a 12-year-old child, even though they had family members and community members present," "Denisse" told The Daily Wildcat. "You allow Border Patrol on campus, and a few hours later, a few miles from campus, a whole family is detained on a routine stop and taken."
Denisse claims that after a language class she saw a pair of Border Patrol officers in the hallway — an hour after the job fair had ended. "I was like, 'Get out,' and started chanting, disrupting that space until they left," she said. "Literally walked them all the way to their cars until they left."
Student "Ana" noted that students like those in MEChA, the Moviemiento Estudiantil Chicano/a Atzlan, and MSUA, the  Marginalized Students of the University of Arizona, have tried to keep the Border Patrol away from campus for years, but so far the results have been nil.
Ana did recognize — somewhat — the difficulty of keeping the BP away from a public institution: "It does get iffy because […] technically you are not allowed to kick anyone out. But there are efforts to try to prevent them from coming."
Ana said the university needs to reflect that immigrant students are welcome on campus.

"They tend to market that they're a Hispanic-serving institution and a Native Indigenous serving institution," Vanessa, a protester and law major, said. "If you're going to be selling that message, then you need to stand behind what that message actually means."

Ana said a petition with over 500 signatures had previously been distributed across campus. Back in 2017, Deferred Action for Childhood Arrivals students expressed their concerns to Associated Students of the University of Arizona, the UA's student body government, about the presence of Border Patrol on campus.

The same year, UA DACA students brought up the same issue with the Arizona Board of Regents. They proposed a list of demands on behalf of DACA students, which included the complete removal of federal immigration authorities on campus.

At-Large Senator Rocque Perez said ASUA today is a completely different administration from 2017 and this issue has been considered multiple times. Perez intends to introduce new legislation to ASUA next week.
Assistant Vice Provost with Student Engagement Abra McAndrew said any employer in the Tucson area is welcome at the UA job fair, but was delightfully mealy-mouthed about students' anti-Border Patrol protests.
"It's great that they're trying to have an impact here," she said. "I think that the impact had not been heard or felt by the Border Patrol in a way that would indicate to them that there's a reason to change what they're doing."
Read the Daily Wildcat article.
MORE: College students demand safe spaces from border patrol agents
MORE: Faculty ask campus cops to block immigration officers from campus
IMAGE: Kristiana Gankevych / Shutterstock.com
Like The College Fix on Facebook / Follow us on Twitter