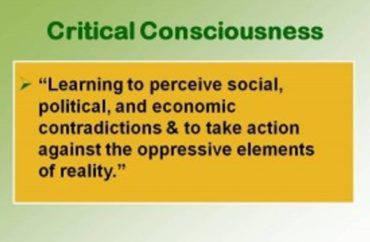 Stanford offers certification 'grounded in critical theory and Black feminism'
Stanford University is offering its doctorate students and postdoctoral fellows a Certificate in "Critical Consciousness and Anti-Oppressive Praxis," aimed at scholars in STEM fields.
Interested participants are encouraged to apply during the fall quarter for admission to the 2024 cohort, according to the program website.
"While grounded in critical theory and Black Feminism, the goal of this certificate is to educate and prepare trainees with the tools necessary to navigate a dynamic future from a position of knowledge, empathy, and justice," according to its website. Stanford's Office of Inclusion, Community, and Integrative Learning offers the certificate.
"Specifically, this program is targeted to individuals in STEM fields," according to its site.
The certificate covers ground beyond that which is currently available in academic DEI studies, according to Stanford. Instead of simply describing the benefits of diversity, it "requires that trainees immerse themselves in intergroup practica (to foster empathy and forge solidarity) and that they establish a praxis to support diversity, equity, and inclusion."
"Praxis" means "action," according to Merriam-Webster. Philosophers since Aristotle have used the term, but it took on special significance since the 19th century for leftists such as Karl Marx and the Italian communist Antonio Gramsci.
"Critical consciousness," is another concept associated with leftist philosophy and politics. The concept was developed by Paulo Freire (1921 – 1997), a Brazilian educator and philosopher who "advanced an educational pedagogy to liberate the masses from systemic inequity," according to an academic article published in 2017 by CUNY social work Professor Alexis Jemal.
"Critical consciousness, the core of social justice teaching, is a heightened awareness of the world and the power structures that shape it," according to a 2019 education journal article, "Becoming Teachers for Social Justice: Raising Critical Consciousness."
Program requirements include workshops and journal clubs
Successful participants in the program will "gain critical understanding of participant's identity and positionality," "explore current and historical oppressive infrastructures," and "develop a culturally competent praxis for transformative and inclusive change," according to the site.
Program requirements include workshops and journal clubs.
The program was the recipient of a 2021 President's Award for Excellence Through Diversity, according to a June 2021 news release.
The award citation congratulated the program for "inspiring cohort members to respond with empathy and action to the uncertainties of 2020, including developing a mutual aid program for those who are home-bound and acting in solidarity with the racial justice movement."
MORE: 'Wokeness' is easy to define and simple to refute, political scientist argues
IMAGE: Excellence in School Counseling
Like The College Fix on Facebook / Follow us on Twitter