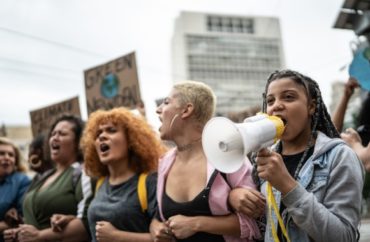 Professor Wilfred Reilly gives us Wokeness 101
The phenomenon we call "wokeness," the ethos that has taken over college life, is straightforward to identify and easy to reject, despite progressive claims to the contrary.
Wilfred Reilly, a black political scientist at Kentucky State University, defined the term yesterday in National Review. 
A "woke" person is someone who believes the following, he wrote:
(1) The institutions of American society are currently and intentionally set up to oppress [minorities and others];

(2) Virtually all gaps in performance between large groups prove that his oppression exists;

(3) The solution to this is equity — which means proportional representation regardless of performance or qualifications.
Some liberals would have you believe that "wokeness" is a myth or a bogeyman invented by conservatives, Reilly (pictured) wrote.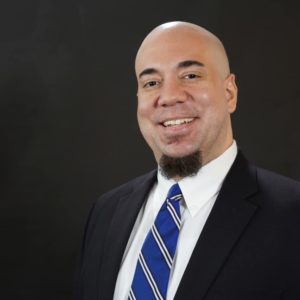 "The right has no real beef with 'wokeness' beyond a fear that it could make people change how they behave, and possibly overturn white male supremacy," the progressive writer Touré wrote March 16 on Twitter. "[Using the word is] their new culture war tactic to stoke white fear."
Touré is wrong, Reilly stated. Reilly is happy with his own definition, and it converges on that of others, he wrote.
For conservative activist James Lindsay, "woke" means "having critical consciousness," which is "the cult belief that everything in society is designed to oppress you."
It also means "'knowing' how everything is racist, sexist, transphobic, etc, and constantly denouncing it and doing activism. Simple."
Woke is Critical Consciousness, which means "knowing" how everything is racist, sexist, transphobic, etc, and constantly denouncing it and doing activism. Simple. Learn to see it. Name it clearly. pic.twitter.com/oYi9OIwEOE

— James Lindsay, tried haha (@ConceptualJames) March 18, 2023
"It's absurd that so many people pretend not to know what woke means," anti-woke leftist Freddie deBoer wrote March 15.
"The woke perspective is one that tends to see the world's problems as structural in nature rather than the product of individual actors or actions," according to deBoer.
What's more, the very people who invented wokeness, the critical theorists, describe a similar creed.
The woke claim "that racism is 'everyday,' 'everywhere,' and that apparently neutral systems like standardized testing are actually structured primarily to benefit dominant groups, comes from Richard Delgado — one of the founders of critical race theory," Reilly wrote.
Woke theorist Ibram Kendi's "cornerstone argument" is that "virtually all group performance gaps indicate racist policy or subtle bias," Reilly wrote.
In other words, the key figures of "wokeness" have helpfully defined it for us in a way that matches the definition of conservatives.
'The core assumptions … are wrong, and often stupid,' Reilly wrote
Even more, the phenomenon they all define is easy to dismiss, Reilly continued.
"The core assumptions…are wrong, and often stupid," he stated. "To put this mildly, most important systems that exist in 2023 America — college admissions, prep-school admissions and lotteries, Fortune 500 hiring processes — are not designed to keep out qualified black people."
Reilly continued:
Simply put, large groups of people, which vary in terms of big important traits such as race and faith, also tend to vary in terms of literally dozens of cultural and situational and civilizational characteristics. Taking these into account generally eliminates the large first-order differences that are invariably attributed to prejudice by leftist partisans…

The much-vaunted black/white income gap, for example, nearly vanishes when we control for several basic traits such as age — the modal average age is 27 for blacks and 58 for Caucasians — test scores, and simply where people happen or choose to live (Mississippi or Manhattan?).

Much the same, incidentally, is true for men and women: PayScale recently pointed out that the gender wage gap falls to 1 percent (!) when adjustments are made for whether women are working at all, the jobs men and women freely choose, and the number of hours each employee spends daily at the ol' desk.

The same is true for gaps that disadvantage the white majority: In an empirical paper a few years back, the Brookings Institution hit upon my favorite statistical finding of all time — Asians destroy both whites and blacks on the standardized boards not because of genes or magic, but because they literally study twice as much. Who knew? Who dared to guess?
In short, "woke ideology crumbles under scrutiny, which is why its adherents prefer that it not even be defined," Reilly concluded.
We should be empowered to call out "wokeness" where we find it and argue against its dogmatic claims. Doing so is the first step to restoring rational argument, humanity and fairness to campus culture and American life.
MORE: Wokeness may be 'winding down,' sociologist says
IMAGE: Manhattan Institute
Like The College Fix on Facebook / Follow us on Twitter