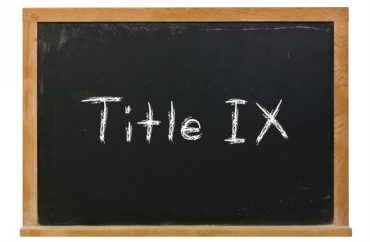 That's not what it's meant for
John Carroll University, a Jesuit-run university in Ohio, is somewhat well-known for its annual drag show, in which men dress up as caricatures of women and dance around in a sort of ersatz-burlesque mock-up. Drag shows are rather boring affairs, trucking as they do in such painfully self-aware lascivious camp, but more to the point they are not really appropriate on a Catholic university campus, for obvious reasons.
One student at John Carroll recently published a column with the school newspaper there criticizing the school's drag show tradition. After significant backlash from partisans on campus, he was called into the Title IX office. As he told The College Fix, "nothing really came of" the meeting. And yet the optics of it are nevertheless deeply concerning. Since when does a student need to appear before a university's nondiscrimination czar for expressing a perfectly reasonable opinion?
It is, of course, deeply, almost absurdly unpopular these days to level even moderate criticism at anything even tangentially related to LGBTQ culture. And John Carroll University, being private, has a little more latitude in how it handles these sorts of controversies that public schools normally don't.  But the fact remains that a critical word about a controversial event shouldn't result in a meeting before a Title IX coordinator. That does not feel like too much to ask.
That Title IX has become weaponized in recent years is an indisputable fact. Partisans in higher education recognized some time ago that it can easily be used to steamroll due process on campus and provide a genuine boon to unhinged feminist politics. There is some indication that that weaponization is getting rolled back: Earlier this month a public university made its Title IX proceedings much more equitable after a court ruling against another university's draconian procedures. Ideally the landscape of Title IX will continue to change in favor of justice. In that vein, it would be nice if dissident students didn't have to make appearances between university officials because of unpopular opinions. Just a thought.
MORE: Student at Catholic college called into Title IX meeting after he criticized drag show
IMAGE: CLS Digital Arts / Shutterstock.com
Like The College Fix on Facebook / Follow us on Twitter