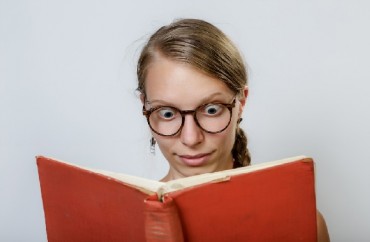 Her literal words prove inexplicably confusing for just about everyone
Candice Jackson, the acting chief of the Office for Civil Rights, is a breath of fresh air for anyone who cares about due process and regulatory propriety in the Department of Education's Title IX investigations.
She has freed field staff from micromanagement by Washington and told them to investigate the complaints they receive, not the complaints they believe exist, if they just spend two years investigating a college.
Unfortunately, she's not great at interviews yet.
The New York Times ran a more or less fair feature Wednesday on the Trump administration's re-evaluation of the feds' approach to investigating how colleges handle sexual-assault allegations.
It said Secretary Betsy DeVos* is meeting Thursday "in private" with accusing and accused students and their families, as well as higher ed officials and "advocates for both sides."
Jackson, a lawyer in private practice before she joined the administration, said it's bad that the college adjudication system doesn't more closely resemble the legal system:
We have a justice system where nobody demands that the system be weighted in favor of a plaintiff. In principle, there is no reason to depart from setting up a Title IX discipline process on campus that is anything other than fairly balanced and doesn't prejudge and weight the system in favor of a finding.
She also made an awkwardly worded statement, with little context provided by the Times reporters, that has been blown up into a scandal by rape-culture activists who stand to lose the most from a fair Title IX adjudication system.
Look at the syntax
Here's the section of the story that has enraged advocates of the Obama administration's accuser-weighted procedure:
Investigative processes have not been "fairly balanced between the accusing victim and the accused student," Ms. Jackson argued, and students have been branded rapists "when the facts just don't back that up." In most investigations, she said, there's "not even an accusation that these accused students overrode the will of a young woman."

"Rather, the accusations – 90 percent of them – fall into the category of 'we were both drunk,' 'we broke up, and six months later I found myself under a Title IX investigation because she just decided that our last sleeping together was not quite right,'" Ms. Jackson said.
MORE: Trump's Department of Ed ends wild-goose chases
I've asked the Department of Education for a transcript of this conversation, because it's not clear from the Times' phrasing and punctuation whether this was one continuous quote from the end of the first paragraph into the start of the second.
There's good reason to suspect it's not, or that Jackson forgot to include a transitional phrase to clarify her comments as she was speaking.
In the first paragraph, Jackson is clearly talking about accusations by alleged victims of sexual assault. She seems to be saying that accusers sometimes say they participated willingly in sexual interactions at some point and withdrew their consent at some point – not necessarily in any way that would be clear to their sex partners. This is a pretty common situation as alleged in the many due-process lawsuits I've read.
In the second, Jackson appears to be referring to students who have been accused and filed complaints with the department or litigation in the courts. She's saying that 90 percent of students who claim they were wrongly accused are alleging they were subject to campus investigations months after a breakup, or that both partners' judgment was impaired by alcohol. She's summarizing their allegations, not validating them.
It's a stretch to attribute this as 'regret'
Media outlets and Twitter users – including those on the political right – don't appear to have read her statements carefully before concluding that Jackson is saying 90 percent of accusers were drunk and later re-evaluated whether they actually consented, possibly after breaking up with their sex partners.
The Chronicle of Higher Education ran a blog post that translated Jackson's awkward statement into an unfounded claim that she believes 90 percent of rape allegations are driven by "regret."
DeVos's top civil-rights official says 90 percent of campus rape cases stem from regret: https://t.co/TM79hT2Aub

— The Chronicle (@chronicle) July 12, 2017
The Martin Center for Academic Renewal, a right-leaning academic group, apparently didn't look at the quote in its entirety either.
Top Civil-Rights Official Says 90% of Campus Rape Cases Stem From Regret https://t.co/Nf62s165nC via @chronicle

— The Martin Center (@AcademicRenewal) July 12, 2017
MORE: Former OCR chief tries to take down DeVos
The Daily Caller News Foundation looks like it copied the Chronicle's take without closely examining the quote.
Education Dept: 90 Percent Of Sexual Assault Accusations Are The Result Of Regret And Drunk Sex | https://t.co/Cy22U7QMQd @chsommers

— Mark J. Perry (@Mark_J_Perry) July 13, 2017
The social media team for the Times also took the quote out of context, which isn't surprising – headline writers often botch what reporters write, and it's possible whoever edited this article removed important context the reporters initially included.
Trump education official: 90% of campus rape complaints "fall into the category of 'we were both drunk'" https://t.co/dxp0EdfE9J

— The New York Times (@nytimes) July 12, 2017
That in turn confused this reporter for ProPublica.
Top official at the Office for Civil Rights Candice Jackson shares how she categorizes the majority of campus rape accusations: https://t.co/xMbd9uZr8R

— Annie Waldman (@AnnieWaldman) July 12, 2017
Democratic Sen. Patty Murray, unsurprisingly, is using Jackson's reported comments to continue her ill-informed war against DeVos.
The social-media blitz from outraged activists and confused journalists led Jackson to apologize late in the day Wednesday.
In a statement distributed by the department, Jackson said she was "a survivor of rape myself" and that her statement "poorly characterized the conversations I've had with countless groups of activists. What I said was flippant, and I am sorry."
This is frankly baffling: Jackson's quote as relayed by the Times was awkward but not "flippant," and it may well have been clumsily edited by either the Times reporters or an editor to suggest this was Jackson's personal view, rather than her summary of complaints the department has received.
Don't ruin the secretary's media coverage
It's also telling how Jackson's apology was issued.
When she recently spoke to the National Association of College and University Attorneys and an attendee tweeted an excerpt from her quote about future civil-rights investigations, she responded on her personal Twitter account two hours later to clear up possible confusion.
This makes it sound like I said "no more on site visits." What I said was doing on site visits in a way that isn't disruptive to education.

— Candice Jackson (@CEJacksonLaw) June 28, 2017
MORE: Author of anti-Clinton book chosen for Ed post
She has said nothing about the phrasing and reporting of her remarks in the Times, and the department-issued statement suggests Jackson's handlers don't want her to dominate Thursday's news cycle like she did Wednesday's: DeVos is making a statement at 4 p.m. after the three "listening sessions" conclude.
My guess is Jackson has a better explanation than she was "flippant" when speaking, but there's no appetite in Ed to join the rest of this administration in declaring war on the media, which get even better traffic when an administration official picks a fight with them.
This experience will probably teach Jackson to speak less off-the-cuff to journalists, who may not ask her a followup question to clarify, and speak more from talking points.
It's not a bad lesson to learn early in an administration, especially this one.
MORE: Rape-culture propagandists look to the states
Like The College Fix on Facebook / Follow us on Twitter