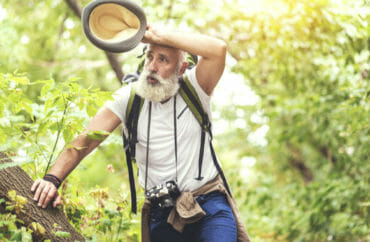 The Dartmouth College nature-oriented Outing Club recently held its second annual "All Outside" conference, the goal of which is to "foster inclusivity for marginalized communities" in outdoor spaces.
The 114-year-old club is an umbrella organization covering numerous student groups such as the archery team, the Ledyard Canoe Club and mountain biking club.
It also includes a "Diversity, Inclusion, Justice & Equity" division — which planned the "All Outside" conference.
Over the course of several days last week, several speakers discussed ways in which the outdoors and nature can be more inclusive and equitable, The Dartmouth reports.
Mardi Fuller, who described her experience being "first Black person to hike all 48 of New Hampshire's high peaks" as a "journey to Black liberation within the context of a very white outdoor culture," said that white supremacy "obstructs access to nature."
Rich Holschuh, an "Indigenous peoples advocate" and former member of the Vermont Commission on Native American Affairs, spoke about the "language, culture and land of the Abenaki," the Native tribe which originally tended the land now occupied by Dartmouth.
Another session featured Brittany Leavitt, one of the first African Americans to climb Mt. Kilimanjaro. According to her website, Leavitt "has led and taught others how to enjoy the outdoors safely while also clearing pathways for the PGM (People of Global Majority)."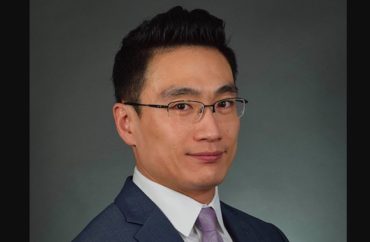 North Carolina State University's KangJae "Jerry" Lee (pictured) spoke on February 25 about the "complex history of public parks," noting the country needs more "more environmental and parks leaders of color."
A little over a year ago, Lee posited that outdoor recreation is a "White-dominated space" and that there currently exists an "adventure/nature gap." He also claimed it is "excruciatingly clear that historical institutional racism has banished people of color from the great outdoors," and that the killings of Ahmaud Arbery, an attack against two older Korean women and the (in)famous black New York City birdwatcher incident are examples of how modern racism is tied to the racist histories of  America's parks.
MORE: Penn State student editors deem sports, playing outdoors 'hyper-masculine' activities
IMAGES: Olena Yakobchuk/Shutterstock.com; NC State screencap
Like The College Fix on Facebook / Follow us on Twitter