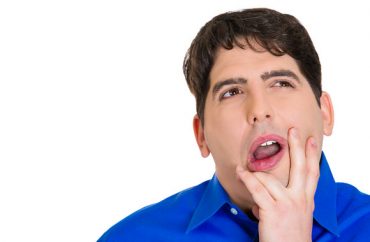 Dartmouth professor Eng-Beng Lim is teaching a course this summer titled "The Orlando Syllabus" which, in his own words, "address[es] the emergence of 'toxic masculinity,' mass violence, racism, and homophobia in the aftermath of the shootings in Orlando, Fla."
A cursory examination of the syllabus — posted online at Bully Bloggers at the end of June — shows it to be mostly comprised of links to articles from far-left/progressive websites like Vox, Slate, The Guardian, and The Nation.
Like many (most?) academics in the field of Women's, Gender, and Sexuality Studies, the terminology utilized by, and about, Lim is vitually incomprehensible, even to a well-read educated person. For instance, his faculty bio reads
His fields of study include performance and cultural studies, Asian/American studies, postcolonial/diaspora studies and queer/transnational studies. He is currently working on two book-length studies, one is on the visual and performative interplay of boy harems as a form of sensate queerness, and the other is on the assembly of transnational performance through the global university complex, botanical performance (such as Singapore's Gardens by the Bay), and large-scale theatrical adaptations of world authors (Murakami, Shakespeare, Hwang).
"Form of sensate queerness"? "Transnational performance through the global university complex"?
Here are the weekly titles of the course with some of the selected, er, "better" readings:
— From Gender to Gun Performativity (Butler, Gender Trouble: Feminism and the Subversion of Identity)

— Surviving Killabilities (Jose Munoz, "The Future in the Present: Sexual Avante-Gardes and the Performance of Utopia")

— Laughing at Masculinist Rage, Corruption and Mass Shooting (Puar and Rai, "Monster, Terrorist, Fag: The War on Terrorism and the Production of Docile Patriots")

— Getting Toxic and Terrifying (Toxic Masculinity in the U.S Gun Phallocracy)

— Empire, Trump (Aaron Belkin, Bring Me Men: Military Masculinity and the Benign Façade of American Empire)

— Orlando (Blood Ties: Queer Blood, Donations, and Citizenship)

— Gun Phallocracy: Colonial and Capitalist Deadlocks (Chong, "Look, An Asian!" The Politics of Racial Interpellation in the Wake of the Virginia Tech Shootings)

— Performance & Patriarchal Pathologies (Munoz, "The White to Be Angry": Vaginal Crème Davis's Terrorist Drag)

— Queer nightlife: safety, joy, erasure and complacence (Ramon Rivera-Servera, "Quotidian Utopias: Latina/o Queer Choreographies")
The biggest takeaway for any student taking such a course would presumably be that masculinity, guns, and the Republican Party are waging a systematic war against queer people and Muslims. Lim mistakenly assumes all conservatives are members of the alt-right or Donald Trump supporters who have racist or homophobic tendencies. He also seems to believe that America is some kind of quasi-imperial dictatorship run by everyone but a select group of minorities.
Review writer Sandor Farkas adds that "One [Dartmouth] faculty member, in a discussion with a Review staffer, described Lim's scholarship as 'ideological hackery, pure and simple.'"
That faculty member also "expressed incredulity" that Lim's course would be "not much more than 'a bunch of blog posts by partisans and ideologues.'"
Read the full course syllabus and Dartmouth Review analysis.
MORE: SJW profs protest hypothetical anti-Trump 'syllabus' as 'too white'
MORE: #FergusonSyllabus trends, educators use situation as social justice lesson
MORE: Prof: I will 'purge my syllabus' of offensive speech
Like The College Fix on Facebook / Follow us on Twitter
IMAGE: Shutterstock