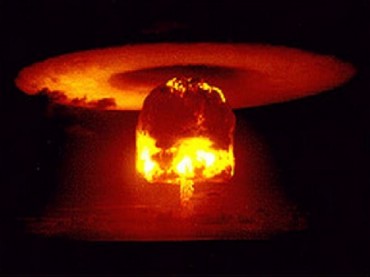 LOS ANGELES – The higher education system as it stands today will crumble. It's a question of when, not if. It's a question of what that new system will look like, not if this current structure can survive.
That was the sentiment shared by many conservative scholars at a conference held Sunday at the University of Southern California titled "Failing Grades: The Crisis in Teaching On Our University Campuses," hosted by the American Freedom Alliance and California Association of Scholars.
The event featured a parade of respected conservative educators who cited massive concerns about today's universities: leftist bias; highly inflated costs; politicized classrooms; echo chambers among faculty; unresponsive and complicit administrators; esoteric and bizarre curriculums; disappearance of Western Civilization courses; student indoctrination; an intolerance for and outright hostility toward conservative thought; and a lack of informed debate.
What emerged from speakers was a grim and depressing picture, one that they said had essentially reached critical mass – meaning parents, politicians, average citizens, and even young people know that the system is corrupt, broken – and extremely overpriced. Not worth it anymore, especially given the advent of technology, and the growing acceptance, growth and development of online educations.
"The model is not sustainable," said Victor Davis Hanson, a Stanford University scholar and conservative columnist. "The market, whether it's the Internet or trade schools, they are starting to make adjustments."
John Ellis, president of the California Association of Scholars, agreed.
"Students may begin to vote with their feet," he said. "Parents are fed up with this fraudulent education."
UCLA law Professor Daniel Lowenstein predicted that "over the next 25 years, the changes in universities will dwarf the changes that have occurred over the last 50 years."
"The present system is not going to survive," he said, noting he is unsure of the exact nature of the changes or when they will specifically take hold.
"The structure is going to be shattered, and new structures will emerge," he said. "There will be opportunities to create good things."
Brian Kennedy, president of the Claremont Institute, said people today understand they cannot rely on universities for unbiased data, and often now turn to respected academic organizations, think tanks, original source documents, and other nontraditional venues in their quests for knowledge.
To that end, the Claremont Institute and similar organizations serve as "countervailing institutions" to universities, he said.
Many speakers touted emerging technologies and the growing acceptance and continuing improvement of online schooling as one big catalyst for change.
They agreed some parents are still willing to pay a large sum of money to send their kids through four years of glorified partying, but suggested technology will soon allow for some form of virtual classroom interaction and the Socratic method to unfold, and students will use social media to connect.
In essence, there are emerging work arounds to recreate the college social scene, they said.
Tom Lucero, a Colorado talk radio show host and former University of Colorado regent, compared the cost of an iPad – $499 – to the whopping sum of sending someone through four years of college.
Entrepreneurs are working to disrupt and replace the current model, and with today's technology, that's completely doable, he said.
"The only people who don't recognize that are politicians and (administrators)," Lucero said. "I do not think public higher education in this country can be reformed."
Howard Waldow, an entrepreneur who is working on a startup to expand the range of education opportunities on the Internet, essentially boiled the issue down to economics.
"The product sucks, and – as an entrepreneur – that means one thing for me: opportunity," he said.
He said statistics show that between 2002 and 2012, the number of students taking one online course was less than 10 percent. Today, it's up to 34 percent.
"A third of the kids are already taking online courses," Waldow said.
Meanwhile, he added, many tech companies are bypassing traditional colleges altogether and working with online colleges to develop courses to fit their business needs, and proctored exams are increasingly offered to ensure students learned the information and can prove they know it.
And why not – Waldow added. Students today were raised on technology, they want a lecture they can start, pause, rewind, and listen to again. Self-paced learning is the future, he said.
Some scholars did note there is still room to work within the system, however.
Lowenstein, the UCLA law professor, offered two "solutions."
First, he noted his work as director of the new UCLA Center for the Liberal Arts and Free Institutions, offering it as an example of finding "ways to create a balance of differing views." He also encouraged peers to push for sound research, offer solid instruction, and support disinterested pursuits of the truth.
He said both ideas should be implemented, adding: "We are facing enormous odds."
In the end, the writing is on the wall.
"There is widespread agreement that the system is broken and no longer serving the function it once did," said Charles Johnson, an investigative journalist and budding tech-ed entrepreneur. "The root cause for why it's all falling apart is deconstructionism – reducing everything to gender, class and race."
"That has really hollowed out the university," he said. "People ask: What are we learning? And they realize, they are not learning much."
Jennifer Kabbany is associate editor of The College Fix. ( @JenniferKabbany )
Like The College Fix on Facebook / Follow us on Twitter
IMAGE: Maximus Prime/Flickr