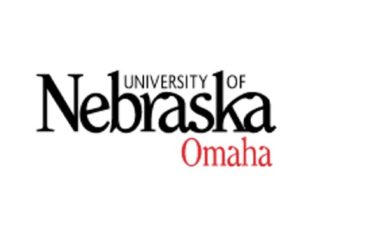 ANALYSIS: Hard sciences more likely to have Republicans
A plurality of University of Nebraska-Omaha College of Arts and Sciences' faculty members are registered Democrats, according to an analysis by The College Fix.
Douglas County, where UNO is located, went 52 percent for Joe Biden in the 2020 presidential election. However, such an even split could not be found in the university.
The black studies and women's and gender studies departments do not have any registered Republicans, according to The Fix's research. The Fix utilized a voter check system run by the state and checked surrounding counties Sarpy, Saunders, Dodge and Washington.
About 35 percent of the professor names that were looked up returned no political affiliation. The Fix used middle names when multiple registrations for the same name were returned.
The research mainly focused on current professors, and no emeritus professors were included. Names were cross-checked against public information, such as resumes and a budget document from UNO that lists middle names of all paycheck recipients.
This is the second report to come out from The College Fix in recent weeks about the political affiliation of professors. The survey of Ohio State University professors found that Democratic professors outnumbered Republican ones by a ratio of about 7 to 1.
Of 12 professors in the black studies department, six are registered Democrats and three are nonpartisan. The remaining three could not be determined.
Of the 80 professors in the women's and gender studies department, 41 are Democrats, one is a Libertarian and six are registered as nonpartisan. The remaining 32 could not be determined.
A similar trend could be found in other departments as well:
-The Department of Environmental Studies had no Republicans among 25 faculty members.
-The Department of Psychology has one Republican among 27 faculty members.
-The Department of Biology showed two Republicans among 31 faculty members.
-The Department of English had one Republican among 32 faculty members.
-The Department of Religious Studies had one Republican among 15 faculty members.
-The Department of Political Science had one Republican among 15 faculty members.
-The Department of Philosophy listed one Republican among 12 faculty members.
Of the total 283 professors researched across 12 departments, seven percent were registered Republicans, 40 percent were Democrats and 18 percent were registered nonpartisan. The remaining 35 percent could not be determined, except for two professors registered as Libertarians, one in Women and Gender Studies and another in Physics.
The numbers provided above do not add up to 283 because there are some professors cross-listed in departments researched, such as Women and Gender Studies.
MORE: Lawsuit alleges anti-Christian discrimination by University of Nebraska
The Fix reached out to the two registered Libertarians via email to clarify that their listed political affiliation is accurate, but no response has been received in the past two weeks.
The Fix reached out to the university's media relations via email on August 1 to ask if the university sees an issue in the numbers and what it does to attract a variety of candidates with different political beliefs, but received no response.
The highest percentage of Republicans was found in the economics department, which is 31 percent Republican (four of 13). Mathematics had six registered Republicans among 33 faculty members, which is 18 percent. Physics had four of 19 faculty members as registered Republicans, which equals 21 percent.
The Fix reached out to the chairs for the psychology, biology, English, women's and gender studies, religious studies, black studies, environmental studies and political science departments twice via email in the past two weeks to ask if there were any explanations for why the numbers were tilted towards Democrats and if there were any concerns for political diversity in those departments. None responded.
Overall, at UNO, when the data is broken into Republican and Democrat, 84 percent identify as Democrat while 16 percent identify as Republican.
MORE: Zero Republican political scientists found at University of Nebraska-Lincoln
IMAGE: University of Nebraska-Omaha
Like The College Fix on Facebook / Follow us on Twitter