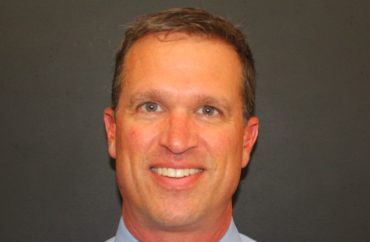 Change.org petition has almost 6,000 signatures demanding his reinstatement
A Denver, Colorado principal was fired earlier this month for, among other things, allegedly "singling out" and "ostracizing" a student who had been charged with attempted murder.
National Review reports that Denver Public Schools officials were not happy that McAuliffe International School principal Kurt Dennis had given an interview to a local news station in which he "raised concerns" about school safety issues.
According to the district, Dennis allegedly "divulg[ed] confidential information about the criminally charged student" which led to him being "singled out by faculty and staff and ostracized by his peers."
It also claimed Dennis opened up the district to "legal exposure" by revealing the info and implied Dennis' actions were racially motivated.
In the principal's termination letter, Debra Watson of the district human resources department tells Dennis (pictured) that he "repeatedly attempted to remove a young student of color" from his school despite being told this was not possible nor "appropriate," and that he revealed confidential information "pertaining to the same young student of color."
The district also noted how in 2022 an "internal investigator" determined that Dennis had used out-of-school suspensions in an "overly punitive manner" against a student of color, and that suspensions at his school "w[ere] having disparate impact on students of color."
MORE: Biden's Education Department moves to install racial quotas in school discipline policies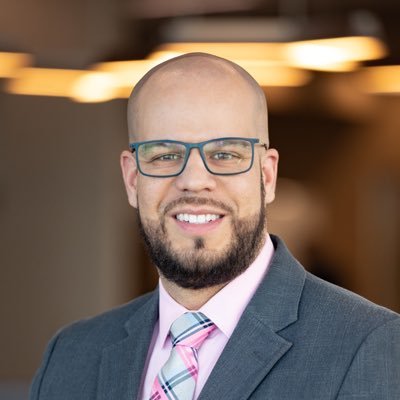 The district webpage for DPS Superintendent Alex Marrero (pictured) notes that he "prides himself on representing many of the Latinx and black students in the communities he has served as a leader."
Much of the local community is furious at Dennis' firing; a Change.org petition calling for his reinstatement already has close to 6,000 signatures.
"We have had enough of the mishandling of our children's education and safety through the inaction and poor decisions made at the board and district level," the petition reads. "We demand that you reinstate Mr. Dennis as the principal of our beloved school without delay."
The petition also claims "no personal information was shared" by Dennis about the student in question. It cites Dennis' attorney David Lane as saying "Any government employee who is coming forward raising an issue of serious public concern – which is exactly what Kurt did – has complete 100% First Amendment protection."
Lane said he plans a federal civil rights lawsuit against the district over his client's termination.
According to The Denver Post, McAuliffe is an "innovation" school which, like a charter school, has more flexibility in various areas than traditional public schools. As part of the Northeast Denver Innovation Zone it has its own board, and its "innovation plan" states "the district will not take action to select or remove school leaders."
As such, the union representing Denver Public Schools principals filed a grievance this past week on Dennis' behalf stating their contract "requires that the Northeast Denver Innovation Zone signs off on firing a principal before DPS goes forward."
MORE: New report: Obama school discipline policies a colossal failure
IMAGES: Denver Public Schools screencap; Alex Marrero/Twitter
Like The College Fix on Facebook / Follow us on Twitter