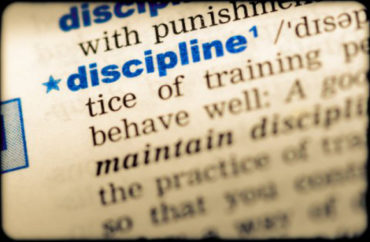 In news that will surprise no one but hardcore educationists, social justice champions, and those unfamiliar with the term "personal responsibility," a new report concludes that school discipline measures endorsed by Barack Obama's Department of Education ended up being total losers.
The Obama crew believed that racial disparities in discipline were due to biases and discrimination among teachers, administrators, and staff, and that "punitive" measures like suspensions were only contributing to the so-called "school-to-prison pipeline." As a result, "non-traditional" methods of dealing with disruptive kids were instituted — things like "restorative practices" and "talking circles" which claim to deal with the root causes of misbehavior rather than merely punishing it.
Of course, these ideas ignore a few rather obvious points such as:
1) kids, even those who chronically misbehave, aren't stupid; they know these practices are a joke, and know they'll be able to continue to do as they please in class without real repercussions; 2) to properly implement such policies means more staff and funding which, if you know anything about public education, isn't about to come forth anytime soon. Nor, arguably, should it; 3) isn't dealing with kids' issues the parents' job?
Which leads to #4: Society wants schools to usurp more and more of parents' roles and responsibilities, yet if a teacher or administrator so much as even sneezes in a kid's direction, their job is on the chopping block.
Keeping disruptive children out of classrooms benefits all children, regardless of race. In fact, minority students take the hardest hit from non-punitive discipline; parents in New York had filed a lawsuit claiming school violence "deprives black and Hispanic public-school students of their right to a sound, basic education."
MORE: Racial politics hinders improved education
The "key findings" of Max Eden's study (via the Manhattan Institute) note that
–Teacher/administrator bias "plays, at best, a minimal role" in "disproportionate" racial/ethnic discipline statistics.
–New research has "substantially revised downward" estimates of the negative effects of suspending students (such as the  "school-to-prison pipeline").
–There is "little basis" behind claims that so-called "restorative" or "positive" discipline practices work.
Surveys of teachers in 11 school districts implementing restorative justice, [Positive Behavioral Interventions and Supports], or both reveal that only 23 percent believe restorative justice improves behavior. In Philadelphia, more than 80 percent of teachers said that suspensions are essential to send a message to parents about the seriousness of their child's behavior, to ensure a safe school, and to encourage other students to follow the rules.
However, Eden notes:
While the [Obama guidelines are] no more, the various claims that Obama administration officials made about school discipline and racial discrimination, including the suspicion cast on public school teachers, are still widely circulated and believed. This is unfortunate, because almost all these claims are based on weak or flawed empirical evidence. As school leaders revisit the rules that they maintain to ensure orderly classrooms and safe learning environments, it is essential that they understand why the federal government's involvement with local school disciplinary policies was ill-advised—and be guided by better and more rigorous research published after the [guidelines].
It indeed is unfortunate as some local governments, like the progressive bastion known as Delaware, have codified the Obama guidelines. The "suspicion" about teachers means that if educators think they have failed, "there will be little buy-in for their future."
As the Washington Examiner summarizes, "Students should be the priority, not statistics. If student suspensions are required for a safer school, district leaders must fight through the bad press and criticism that will ensue from an increase in the percentage of students suspended."
This is certainly true, but easier said than done considering one other factor: threat of civil rights lawsuits, however frivolous.
Read Eden's study and Examiner article.
MORE: Progressive enclaves weary of lax school discipline policies
MORE: Obama's DOE, liberal leaders a disaster for school discipline
IMAGE: Shutterstock.com
Like The College Fix on Facebook / Follow us on Twitter