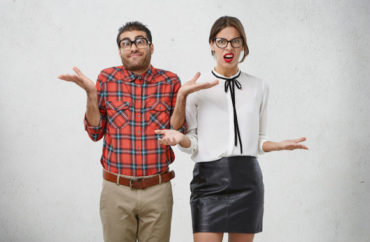 Also University of Cincinnati for anti-white, anti-male programming
Portland State University will have to explain to federal regulators why it allows a weekly gathering that excludes whites to meet in a university-funded, university-managed space.
The Department of Education's Office for Civil Rights confirmed it was investigating the taxpayer-funded university for its patronage of the "Feminist of Color Collective," as well as for hosting women-only periods at the campus recreational facility.
In an April 29 letter to University of Michigan-Flint economist Mark Perry, who filed the complaint, OCR's Seattle office said it was opening an investigation of Perry's claim that the Feminist of Color Collective only allows "people of color."
The group appears to have changed its name from "Feminists," plural, since PSU Prof. Peter Boghossian first called attention to the ongoing no-whites meetings last fall. Boghossian also noted the group's meetings as advertised may violate PSU's own "prohibited discrimination and harassment" policy – a possibility the administration refused to acknowledge when The Fix asked.
The Feminist of Color Collective continues to meet weekly in the Women's Resource Center. Perry's allegation "raises a possible violation of Title VI," the Seattle office wrote, referring to the section of the Civil Rights Act banning discrimination "on the ground of race, color, or national origin" in federally funded programs.
MORE: PSU bans whites from weekly 'feminist' gathering
The feds will also investigate Perry's claims that the "women-only swim time" and "women-only weight room instruction" at the campus gym are prohibited sex discrimination. Those restrictions on men may violate Title IX.
What won't go any further: Perry's claims against the "women-only basketball" and "women-only indoor soccer" at the gym. The feds said both of these fall under the "bodily contact" exception in Title IX, allowing schools to separate the sexes in such physical education classes or activities.
In addition to sharing the Seattle OCR letter with The College Fix, Perry shared an earlier notification letter from the Cleveland OCR.
The office told Perry March 4 it was investigating the University of Cincinnati in response to Perry's complaint about science and engineering programs that exclude whites and men. The professor alleged the Women of Color Summer Engineering Program excludes males and white women, and the Women in STEM Welcome Event, Women in Engineering and Technology Day, and "Evening with Industry" exclude men.
Perry has now filed 129 OCR complaints against sex discrimination and "a few" related to race or color, he told The Fix in an email Sunday. They have resulted in 71 OCR investigations.
MORE: PSU rejects 'Conservative Political Thought' course as not inclusive
MORE: U. Cincinnati 'welcomed' everyone but men in STEM events
IMAGES: WAYHOME studio / Shutterstock.com, Portland State University
Like The College Fix on Facebook / Follow us on Twitter