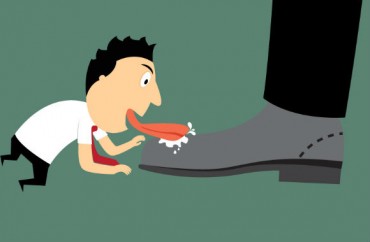 Dennis Holtschneider offered a teaspoon of criticism to the protesters who stormed the stage of a Milo Yiannopoulos event at DePaul University, the giant nominally Catholic institution he leads.
Those same protesters gave President Holtschneider several kegs' worth of vitriol for daring to say they shouldn't try to shut down other people's events and physically threaten them.
Holtschneider groveled before a horde of thumb-sucking Jacobins at a town hall on Friday that "felt more like an airing of grievances from the last three years," not solely a response to the Yiannopoulos event and recent campus chalkings for Donald Trump, The DePaulia reported.
MORE: Trump chalking is a 'hate crime,' black students claim
Students "expressed anger, disappointment and called for more direct action" to block controversial conservative speakers and prevent the expression of such ideas, and Holtschneider responded with this meandering, buzzword-heavy mea culpa:
"What a lot of us realize from that shocking moment last week is what we haven't done a good job at is preparing for the divisions that can appear (from the Yiannopoulos event)," Holtschneider said. "The same dynamics that affect all of humanity can appear in the community too. That be can be transphobia to sexism to racism … all the things that we see in the world, and that we hoped as a university that we could have an all around good quality, is we've discovered that's not what we've done.

"The message I most want to say today is one of apology," he said later. "I'm incredibly sorry that our university wasn't prepared in advance for the kinds of questions that are now being raised.

MORE: DePaul demands hefty security payment for Milo

"Whether that's your safety, whether that's how we actually hold events, how we think of the creation of events, how we create the community that people feel safe long term where people are actually telling us there's racism among us … how do we do that community better? Clearly, we haven't done that good enough. I apologize on the behalf of DePaul."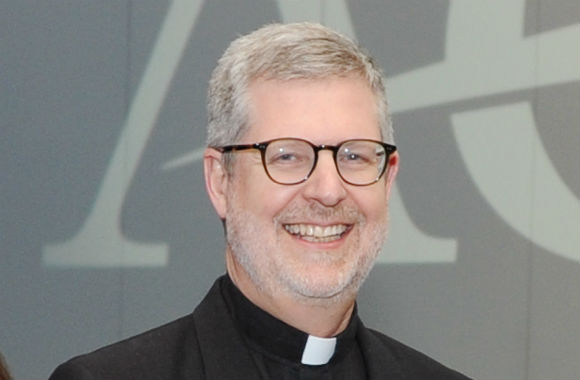 Keep in mind, as Heat Street does, that Holtschneider was apologizing for not protecting the "safety" of some students who physically threatened both organizers and those who simply came to hear Yiannopoulos.
The DePaulia bizarrely credits one of the bum-rushers, Charia McDonald, with giving a "thoughtful speech" that made a host of dubious claims and advocated for (what else) new mandatory graduation requirements:
McDonald was brought to tears after detailing how she was called the n-word, being threatened to be raped and being threatened physically after taking the stage.

MORE: DePaul security lets protesters attack organizers at Milo event

"We go into these classes and don't feel safe — why is it that I have to take two religion courses, but not take a required class of women and gender studies?" McDonald asked. "We need to change the curriculum … there's so much more in this world than this white perspective.

"I'm very proud of what we did on that day," she added. "We told this university that we understand and that if you want to hold that kind of conversation, that you're not going to hold it in the building I pay for, sweetheart … Just know that this fight is not over."
McDonald said DePaul's speech restrictions ought to have kept Yiannopoulos off campus in the first place. Holtschneider seemed to agree, suggesting that he would change the "very decentralized" process by which students invite speakers to address their own groups.
MORE: DePaul freaks out over rope on the ground
Like The College Fix on Facebook / Follow us on Twitter
IMAGES: Artit Fongfung/Shutterstock, American Council on Education/Flickr
Like The College Fix on Facebook / Follow us on Twitter