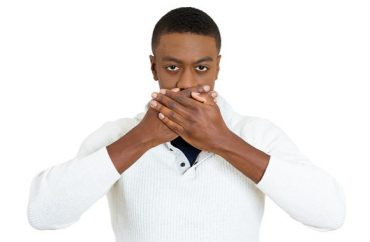 CHICAGO – The issues of illegal immigration and the travel ban are important to discuss and confront — but the dialogue is also too focused away from how they impact black people, and thus contain "anti-black" sentiments.
That was one point among many offered up at Loyola University Chicago's inaugural Social Justice Symposium on Saturday.
The anti-black comments came during one of the event's breakout sessions, proffered by undergraduate student Keesha Moliere, who argued anti-blackness pervades recent immigration and environmental movements.
Moliere, a Haitian-American, said protests against President Donald Trump's travel ban, recent deportations, and environmental movements ignore the intersectionality of black individuals and how they are affected by these issues.
While saying they are great movements, she said the travel ban protests included a "lack of visibility of black Muslims," deportation protests focus primarily on Latinos and don't account for the prevalence of black immigrants and the environmental movement needs to also discuss "environmental racism."
Moliere said anti-blackness is a form of a violence, using a broad definition for the term.
"Food deserts are violence. Not using someone's correct pronouns is violence. Under-resourced schools and cutting after-school programs is violence, et cetera," she said.
MORE: Students of Color Conference turns into 'oppression Olympics'
'Systemic oppressions'
Hosted on Saturday by the Jesuit university's Department of Student Diversity and Multicultural Affairs, the event sought to "engage a wider audience on the intersections of social identities, social injustices, and the disruption of systemic oppressions." About 40 students attended.
The majority of the daylong symposium was breakout sessions that included more than two dozen workshops touching on topics such as "white identity and allyship," consuming news in "the era of fake news," "the othering of Muslims," and "how to deal with racial microaggressions at Loyola and beyond."
The event also included two keynote speakers: Los Angeles-based activist Taz Ahmed and Chad Baker, an employee of a Chicago legal aid group that works with immigrants and operates a law clinic for those involved in adult industries and sex work.
Baker, a Harvard Law School graduate and director of community partnerships for the Community Activism Law Alliance, told attendees that law schools tend to hold the assumption that America's legal system is mostly just and neutral.
Baker said his organization rejects that premise, starting with the assumption that the system "is in a lot of ways fundamentally unjust and is in many ways a very bad reflection of the values we claim to hold."
"So the system has to be changed," he said.
'Keep it cute'
Attendees spent the majority of the symposium attending five 50-minute breakout sessions, which included workshops touching on a number of social justice topics. Prior to the initial breakout session, attendees were given a set of guidelines to foster "a safe and brave space" and told to "keep it cute."
The guidelines directed participants to use "I" statements and not assume others have similar understandings. They were told to "call people in, not out."
"We need to hold each other accountable, while also not policing each other. Question, but do not attack," the guidelines read.
And if someone said something "hurtful," attendees were told they could say "ouch" with the other person directed to say "oops." Name tags for the event included each individual's preferred pronouns.
Racism has taken on multiple 'covert roles'
A workshop held during the first breakout session included two graduate students, Joshua Shannon and Sydney Curtis, presenting on microaggressions. The "Talking across difference: A demonstration" workshop included a scripted conversation in which the two presenters directed multiple microaggressions toward the other.
Curtis referred to Shannon, who is gay, as her "gay best friend" and asked whether he met his boyfriend in Boystown, Chicago's gay village. Meanwhile, Shannon told Curtis, who is black, that she was "pretty for a black girl."
In presenting the workshop's topic, Curtis and Shannon put quotations around the word "micro," saying microaggressions are subtle slights that can feel much more than "micro."
Curtis and Shannon discussed systemic oppression, systemic power and privilege to "tease out the root of microaggressions."
Curtis said those concepts may be "the knowledge that the average person may not have to be able to relate their statements to a root cause of oppression for a group of people."
A later workshop focused on "how to deal with racial microaggressions at Loyola and Beyond." The event's description said "racism has taken on multiple covert roles that are prominent in academic institutions, public settings, and beyond." The workshop sought to provide discussion on microaggressions and conversation on personal experiences.
Following each workshop, attendees were asked on an evaluation form whether the presentation helped them gain a "new resource/tool," affirmed their identity and helped them build community.
MORE: Students at Loyola University Chicago perform mock abortions
Like The College Fix on Facebook / Follow us on Twitter
IMAGE: Facebook