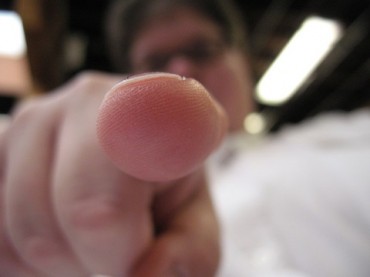 Butler University has awarded endowed scholarships on the basis of race and gender, The College Fix has learned.
Butler removed the listing of all endowed scholarships, totaling approximately $2.4 million, from the university website before the 2013-2014 school year after inquiry from a parent of a prospective student.
The Scholarships
The "race-conscious" scholarships Butler has offered include scholarships that are only awarded to African-American students, an award limited to "a female student of Hispanic descent," an award limited to "a woman of Indian descent" (unless Butler cannot find one) and an award that declares, "Preference will be given to Caucasian undergraduates enrolled in the College of Business." The whites-preferred scholarship was created after the benefactor's wife died in 2002, according to literature from Butler's College of Business.
Roger Clegg, president and counsel of the Center for Equal Opportunity who worked as a deputy assistant attorney general in the Reagan and Bush administrations and held the second highest position in the Civil Rights Division, said Butler's status as a private institution does not impact the legality of the scholarships in a state such as Indiana.
"What's relevant is the federal law," Clegg said. "And the federal law applies essentially the same way to both public universities and private universities because private universities all get federal money, except for two, which you know [are] Grove City and Hillsdale."
As a private institution that accepts federal money, Clegg said, Butler is prohibited from racial discrimination under Title VI of the Civil Rights Act of 1964, which the Supreme Court has ruled is coextensive with the Constitution in banning discrimination.
"If the university is involved, either in funding the scholarship or in choosing the recipient, then I think that you would have a hard time justifying a scholarship that is racially exclusive," Clegg said.
Melissa Smurdon, the director of the financial aid office, said the advancement office works with donors to create the endowed scholarships.
"It may be as simple as you can say—what college the student is in or, in the case of larger awards, they might be able to say college and another preference—one brown eye and one blue eye or something like that, which can make [it] hard to find the students," Smurdon said. "Then there are, some of the larger awards, larger endowments or endowed accounts, have a little more leeway on what criteria they establish."
Smurdon said the financial aid office then administers the aid to students. She said her office awarded scholarships to students of different races based upon students' answers to an optional question on the admission application.
The Legalese
"Frankly, your messages caught us a little off guard," wrote Tom Weede, then vice president of enrollment management, in a letter responding to the multiple inquiries from the father of a prospective Butler student, who lives in Northern Virginia with decades of journalism and media experience under his belt.
The father first contacted Butler University's Office of Financial Aid via email to inquire about the legal and moral reasoning behind the race- and gender-based scholarships in the fall of 2012 and received no response.
The father then sent another message to which Smurdon replied on November 16, 2012, "Your emails have been referred to others on campus who can more adequately address your questions.  Due to university business travel and the upcoming holiday, they may not be able to respond to you for a short time.  We request and appreciate your patience."
Receiving no explanation during the month after the father's initial inquiry, he wrote again to Smurdon on December 10, 2012, saying in part, "My son recently commented that if it takes more than a month to explain something, maybe it is something you shouldn't be doing!"
On January 18, 2013, Weede emailed the father and attached a letter containing an explanation of sorts.
"[A]lthough race-conscious scholarships can be awarded under current law, the circumstances under which they can be awarded are relatively narrow," Weede wrote after acknowledging Butler had consulted counsel. "Accordingly, sufficient concern exists currently to justify Butler's re-evaluation of its current race-conscious scholarship offerings. During that process, we will be pulling down those specific scholarships from the University's website and will discontinue offering them until such time, if ever, we are able to confirm their legitimacy and legality."
In his letter to the curious father, Weede also wrote that Butler would examine its "gender-based scholarships," and added that Butler would carefully watch and consider the Supreme Court's ruling in Fisher v. University of Texas at Austin, a case about the affirmative action admissions policy at the University of Texas, as part of its re-evaluation of the endowed scholarships in question.
"I think that they're [Butler University] to be applauded for doing that because I think these scholarships are illegal, you know particularly the ones that are racially exclusive, and I think that the ones that are not racially exclusive but still racially preferential also raise legal problems," Clegg said. "And you know the Supreme Court in its Fisher decision said that you're not supposed to be engaging in racial discrimination unless you conclude that there really is no other way to accomplish whatever end it is that you're trying to accomplish, except through racial discrimination. So I think that needs to be part of the re-evaluation process too."
Weede noted that the father's inquiry represented the first time anyone had questioned the scholarships, and said, "We appreciate not only the manner in which you have communicated with us, but also your efforts to provide an education for your son. You are to be commended."
Weede left Butler University in December 2013 in order to "pursue other opportunities," wrote Butler president James Danko in an email, according to The Butler Collegian.
Smurdon said she had "no idea" whether his handling of this situation played a role in Weede's departure. She also said she did not know why her supervisor left the university, or whether he was asked to leave or chose to leave.
"I don't know that anyone even if institutional, HR [human resources], or president or anyone knew, I don't know that they could comment," Smurdon said. "So, I don't know."
Danko did not respond to an interview request for this story, and would not provide comment to The Butler Collegian about Weede's departure at the time he left the university.
Smurdon told The Collegian in January 2014 that prior to Weede's departure she would provide status updates to Weede who would then have a regular meeting with the president. After he left, Smurdon had regular meetings with the president, provost and vice president of marketing and communications regarding financial aid and enrollment management.
Smurdon said she never talked about the removed scholarships in her discussions with the president, provost, or vice president of marketing and communications.
Smurdon said the race- and gender-based endowed scholarships questioned by the father are inactive.
She said the inactive scholarships did not disqualify people from consideration for dollars because most of the endowed scholarships are not additional aid. The scholarships are included in an entire financial aid package awarded by the university.
In the 2013-2014 school year, Butler replaced these scholarships with "unfunded dollars," Smurdon said.
"This is where it's hard to explain," Smurdon said. "It's all one pool. So as I said you didn't get additional [money] if you got an endowed scholarship. An endowed scholarship helped create the aid package. So if we didn't have those then the university used unfunded dollars or what's also known as discount."
The "unfunded dollars" may appear as a "Butler grant" or a "Butler award" on a student's financial aid statement, she said.
"It's discount dollars. It's not real dollars," Smurdon said. "It's saying, just as you described, you'll pay less because we're giving you this award."
Butler's vice president of finance and administration Bruce Arick declined to comment for this story, including how Butler replaced the funding for the removed endowed scholarships in an email saying, "I believe you have met with Melissa Smurdon on this topic.  I don't have anything further to add, so we do not need to meet."
Arick is the signatory on the Form 990 prepared by "BKD LLP" and provided to the IRS titled, "Return of Organization Exempt From Income Tax." The form is used by government agencies to prevent organizations from abusing their tax-exempt status. The signatory certifies "Under penalties of perjury, I declare that I have examined this return, including accompanying schedules and statements, and to the best of my knowledge and belief, it is true, correct, and complete. Declaration of preparer (other than officer) is based on all information of which preparer has any knowledge."
On Butler's 2012 Form 990, under the section labeled "Schools," "Part I," question five, part d, asks, "Does the organization discriminate by race in any way with respect to…Scholarships or other financial assistance?" Butler answered, "No."
When asked whether the answer Butler provided was correct, Smurdon answered, "I don't know."
Arick did not return request for comment on Butler's answer provided on the Form 990.
Butler's first-ever general counsel, Claire Aigotti, was named to her position in June 2013. She did not return request for comment.
Shari Richey, vice president for advancement since October 2012, did not return request for comment. The advancement office worked with donors to establish the criterion for the endowed scholarships that have since been rendered inactive.
Clegg said it's not necessarily a good thing for the re-evaluation process to be conducted in public.
"I think that for both public and private universities, if they're afraid of getting sued—which they should be—they probably want to be circumspect about some of the re-evaluation at least while it's ongoing," Clegg said. "But, I mean, obviously once the process is finished, if the criteria for the scholarships has changed, of course that should be announced.
"Sometimes it's easier for a university to do ISthe right thing, if it can do the right thing quietly because unfortunately sometimes civil rights organizations on the left will put pressure on the university not to award the scholarships on a non-discriminatory basis."
Stumbling Onto Landmines
The father explained how his son first discovered this matter in an email, saying, "We simply stumbled across the whole thing searching the web, talking father/son…about schools and how people pay for college."
"[E]ven if an endowed scholarship with a requirement made sense when it was endowed, it may well not be so even a few years later," the father said. "It's kinda like [a] landmine laying active after the war ends."
A self-described libertarian-leaning progressive, the father said he thinks, "[A]ll these decisions should be simply neutral, though I can understand the need for colleges to exercise their judgment as [it] regards admissions and aid. I do, however, resolutely reject the notion that they ought [to] engage in overt discrimination, still worse that they should permit others to do so on their campus."
Clegg said he thought Butler made the right decision to re-evaluate its discriminatory scholarships.
"I'm glad that Butler has discontinued these scholarships and I'm glad that they are reevaluating them and I hope that they conclude that the scholarships should not be made available on a racially discriminatory way," Clegg said. "What they should do is not discontinue the scholarships; it's simply make them available to students without regard to race or ethnicity."
Ryan Lovelace is a 2014 graduate of Butler University.
(Image: Flickr.a2gemma)
Like The College Fix on Facebook / Follow us on Twitter