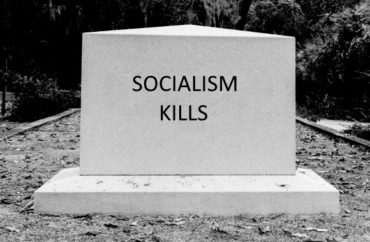 Conservative students who put up display voice frustration over removal
On Monday evening, conservative students at the University of North Carolina Charlotte put a display up on their campus that warned of the deadly dangers of socialism. The "Socialism Graveyard" included headstones that told of the system's death toll in various countries.
By Tuesday morning, their entire exhibit was gone.
Who took down the display remains a mystery, as members of the Young Americans for Freedom club searched campus dumpsters and questioned peers and campus staff. No one has fessed up to stealing the display, but Emma Schambach, chairwoman of the group, said its abrupt disappearance is "definitely not an accident."
Adding insult to injury, the materials for the display cost about $70 and it also took four hours to create, she said.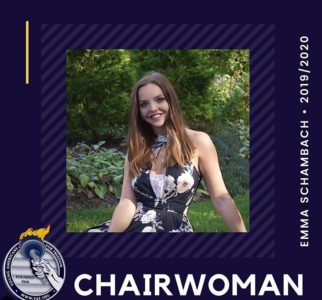 "We were having some angry students coming up to us while we were setting the display up. And one of the women in the reservation office that I spoke to said, 'Oh yeah, we had to take that down,' but then everyone else said they weren't sure what we were talking about and had us contact the custodian and also the video surveillance people. I'm waiting to hear back from them now."
Meanwhile, Schambach took to Facebook to voice her frustration:
"So for people who say universities aren't censoring free speech … Here's a little bit of perspective. My club YAF spent our own money and hours to put together a Halloween display bringing attention to the dangers of Socialism. We put the display in the same location as we had previously displayed nearly 3,000 flags for 9/11. We put it up last night and by 10 AM this morning, students or administration had removed the display. We are going to get the bottom of this and are talking to school administration to resolve this issue. But just be aware, free speech is under attack."
Asked for comment on the situation, campus spokeswoman Buffie Stephens told The College Fix that the university "is committed to cultivating a campus environment in which our students, faculty, and staff are empowered to express competing ideas. Our vision and values promise a robust intellectual environment that values social and cultural diversity and free expression."
"All spaces on campus must be reserved through the Conferences, Reservations and Event Services Office," she added. "Young Americans for Freedom did not reserve the space where their display was placed. However, CRES did not remove the display, and it is unclear who did so at this time."
But Schambach said they've put up a display in that location before and it was no problem.
"According to the student organization office we don't have to have a permit in the area that we did the display because it's a free speech campus," she told The Fix. "We had the 9/11 memorial there and had no issues, but the socialism display caused problems for some reason."
"… We put the flags up and had no issues, some professors even commended us for the display," she said. "This set the precedent for us to place our socialism display in the same space without needing a permit. Other organizations also had their banners and signs displayed in the same area and these were left up."
Editor's note: Emma Schambach is a contributor to The College Fix.
MORE: Young Democratic Socialists trained to recruit without using word 'socialism'
IMAGE: Shutterstock
Like The College Fix on Facebook / Follow us on Twitter