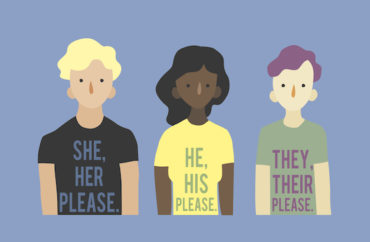 Remember the Wisconsin middle school boys under investigation for using "incorrect" pronouns with a classmate? The district has now closed the matter, according to the boys' lawyers.
Last month, Kiel Area School District officials used a Title IX provision which "prohibits gender-based harassment in the form of name-calling on the basis of sex" to go after the boys for their refusal to use the classmate's preferred pronouns of "they" and "their."
Attorneys from the Wisconsin Institute for Law and Liberty responded by telling the district the "use of biologically correct pronouns not only does not constitute sexual harassment under Title IX or the District's own policy, it is also speech protected by the First Amendment."
According to WILL, the district had attempted to resolve the matter "within the Title IX framework" but the boys' parents and lawyers refused this course of action. After WILL sent the district a letter to this effect, "hours later" district officials noted they had closed their investigation.
WILL said they intend to follow up with Kiel officials to make sure the Title IX complaints are expunged from the boys' records.
MORE: Professor who won battle over trans pronouns speaks out
WBAY reports that WILL's Luke Berg said the district's statement on ending the matter had "attempted to reframe" the investigation and that although Kiel officials "may not be willing to admit it publicly" they realized they had no case.
The district was subjected to several bomb threats after news of its investigation went viral, delaying graduation ceremonies. The Wisconsin Department of Justice and FBI ended up getting involved.
In a statement, the district said
Over the last several weeks, our school district and community have been greatly impacted by media attention related to a complaint involving harassment.

One major concern at this point is that threats continue, to not only the schools but the Kiel Community. We have worked hard to find a resolution. With that said, we are writing to share with you that consistent with our Board policies and procedures, we have issued clear directives and expectations to all students involved in this matter for the purpose of preventing bullying and harassment and ensuring a safe and supportive learning environment for all of our students.
The statement also indicated Kiel officials were "disappointed" that people who were "not privy to all of the information" about the case "targeted" staff members who have "dedicated their careers to education and who selflessly put the interests of all students in front of their own each day."
MORE: Here's why asking for gender pronouns is like a religious test
IMAGE: Alice Che / Shutterstock.com
Like The College Fix on Facebook / Follow us on Twitter