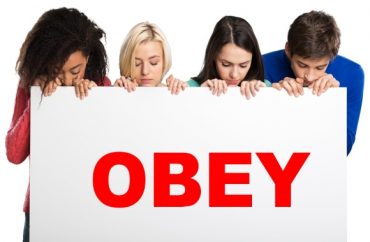 File under "Why charter schools and school choice continue to grow": A Kentucky elementary school teacher has been suspended for three days for speaking out about continued bullying and violence in her school and classroom.
Newport Intermediate School's Lila Campbell showed Fox-19 her emails requesting assistance from school counselors, all of which were allegedly ignored.
"She wrote there is one student going around saying, 'She's pregnant with a demon child.' That same student allegedly got mad at another student for not saying they are dating, 'so she smacked him in the face.' The same student said, 'White people used to rule the world and black people are re******,' the report says.
Campbell said "I've seen a kid thrown on the floor and I've called administration and they pulled the kid for about two minutes and sent him back to class."
The district countered that the school counselor "has been working to resolve the situation," along with the boilerplate "The safety of our students is a top priority and our full attention is being given to this matter."
It suspended Campbell based on Kentucky Law KRS 161.790 — "a teacher can be suspended for conduct unbecoming a teacher."
[The district] also site [sic] violation of board policy 08.2323, access to electronic media that did not, "promote student learning and communication."

"They said that what I said was untrue. And I know I shared emails which I shouldn't have, but what I said was not untrue and and I have had several parents call me and message me, emailing me and supporting me… so I feel good about what I did," Campbell said.

FOX19 NOW reached out to the district about the alleged bullying problems, but was told they do not comment on personnel matters, and are not giving interviews.

"I had kids coming to me this morning crying and hugging me because I stood up for them. They feel that I am trying to make a difference for them and give them a better school to be in," Campbell said.

She said her only regret is not being able to say goodbye to her students in person.
The initial video report notes Campbell plans to "leave the school system" because "she has had enough."
This appears to be yet another instance of administrators shoving their heads in the sand when it comes to out-of-control students, and lashing out against those — teachers — who dare say anything about it.
Just last week it was reported that five teachers in a district near Philadelphia were officially reprimanded for a school violence survey they had circulated among staff.
h/t EAGNews.org
MORE: Teachers who warned of school violence are reprimanded by district
MORE: Progressive enclaves growing weary of ridiculously lax school discipline policies
Like The College Fix on Facebook / Follow us on Twitter
IMAGE: Shutterstock