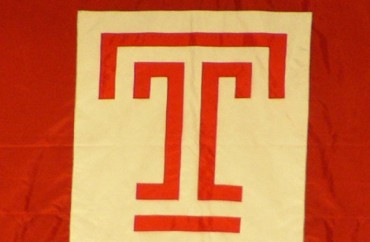 In the name of diversity, Temple University has enlisted the efforts of the local community to help with the selection of its new medical student class.
Beginning this year, five residents from the neighborhoods adjacent to the campus and university hospital "helped interview hundreds of candidates," with one of the five part of the final 25-person admissions decision committee.
The Philadelphia Inquirer reports the idea originated with the Lewis Katz School of Medicine's Student Diversity Council. The goal: To help "make sure prospective students understood Temple's values and had the capacity and empathy to appreciate and respect their future patients."
Comprised of approximately 60 students from "underrepresented groups and their allies," the council also has asked for minority scholarship and community project funding, as well as "curriculum changes to omit bias."
Temple University is located in downtown Philadelphia and its hospital serves a sizable percentage of minority and low-income patients. So far this year, 86 percent of its patients were on either Medicare or Medicaid.
Local youth mentor and Temple PhD candidate Naida Montes said the "main goal" of the new community selectors was "to assess whether [the community] would be comfortable having that student treat" them. She said most of the candidates interviewed were "acceptable."
"There were avery few times that I was like, 'Absolutely not,'" she said. Arrogance especially turned her off. One fellow interviewer was particularly upset after a candidate exhibited extreme bias, she said.

But she also found it refreshing when some candidates acknowledged they had been called out for biases and welcomed it. She particularly liked a candidate in the military who had a strong sense of service, but found another candidate's answers too "perfect," almost rehearsed.
According to a survey, some 90 percent of Temple medical school candidates said the community interviewer "added value to their [interview] experience."
School of Medicine Associate Dean of Admissions Jacob Ufberg said Temple appears to be a trend-setter; to his knowledge, no other university utilizes "true, on-the-ground" community members as it does.
MORE: Temple U. looks into student's video which says campus neighborhood is a 'ghetto'
IMAGE: sjfst17 / Flickr.com
Like The College Fix on Facebook / Follow us on Twitter