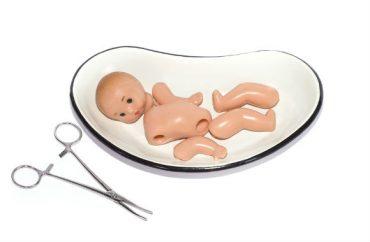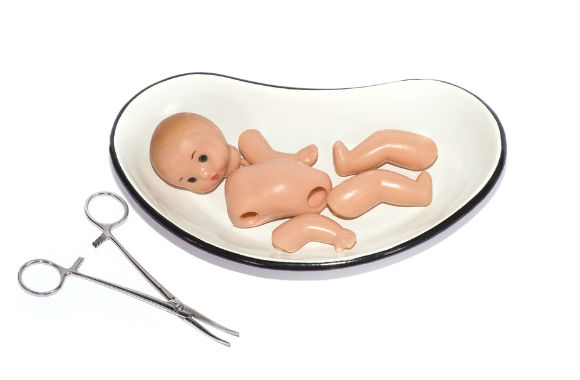 Says nearly 20 percent of women who take abortion pill will experience 'major complication'
A prominent obstetrician and gynecologist is criticizing a proposed California law that would force colleges there to provide abortion drugs on their campuses. The doctor says that the drugs in question are dangerous and that mandating their dispensation in this fashion is "malpractice."
California State Senator Connie Leyva recently introduced a measure, SB-24, that will force state universities to provide abortion drugs to college students on demand, calling it "critically important" to allow students access to drugs that kill unborn humans.
According to Donna Harrison, the executive director of the American Association of Pro-life Obstetricians and Gynecologists, the bill will put women in California's public universities at significant risks for serious medical complications.
"The false idea that drug induced abortion is 'safe' is an often repeated mantra which flies in the face of the fact that studies show almost one out of five women will experience a major complication like excessive bleeding, infection, tissue left inside or other complications resulting in an emergency room visit and possibly emergency surgery to complete the abortion," Harrison told The College Fix via email.
"On-campus health centers are not staffed or equipped to deal with these complications, so the plan is to dump these complications on the emergency room. In any other medical situation this irresponsible lack of care for known complications would be considered patient abandonment and malpractice," she continued, adding:
On-campus student health centers are not equipped to provide 24/7 surgical care for women who are hemorrhaging, and the health centers are not staffed 24/7 with doctors qualified to do a D&C to stop hemorrhaging or remove infected tissue left behind by the drug induced abortion. Further, doctors who have taken the Hippocratic Oath do not participate in killing their unborn patients and it is against federal law to force any health care provider to participate in the killing of their patients, born or unborn.
Harrison is "currently reviewing over 3,000 adverse event reports sent to the FDA from women who have been hurt by the drug induced abortion regimen," she told The Fix, stating that these reports "are only the tip of the iceberg, since it is estimated that only a small percent of drug induced harms ever get reported to the FDA."
'Critically important' to dispense drugs that kill unborn humans
If the bill is passed, every public university in California will receive a grant of $200,000 to cover the cost of "medication abortion readiness." The state will also pay additional funds for various services related to the initiative, including 24-hour backup support by telephone to students who have taken abortion-inducing drugs.
Previously vetoed by pro-choice Governor Jerry Brown on the basis that is was just "not necessary," the bill has since been resurrected ahead of Governor-Elect Gavin Newsom's taking office. Newsom has publicly stated that he would have supported the bill had he been in office when it was first proposed.
When contacted by The College Fix for a comment on why he is in favor of mandating public universities offer abortifacient drugs on-site, Newsom's office did not respond.
Reached via email, Senator Leyva's office directed The Fix to a public press release wherein Leyva stated: "It is critically important that we reaffirm the constitutional right of college students to access abortion care without delay, and that should always include student health centers on public university campuses."
The National Academies of Sciences, Engineering, and Medicine is cited in the bill as having found that "prescribing abortion by medication techniques is no different from prescribing other medications." Harrison disagrees.
"Tell the women who have lost over half of their blood volume, or who almost bled to death from a ruptured ectopic pregnancy, or who had life threatening infections, that the NAS calls drug induced abortions safe. Drug induced abortions are only 'safe' for the abortionist, not the women who take them, or their unborn children who are killed in the process," Harrison said.
If passed, the bill orders that "each public university student health center shall offer abortion by medication techniques onsite" starting in January 2023.
MORE: Calif. bill to require public universities provide abortion pills advances
MORE: Abortion pill mandate for California universities vetoed by Governor Brown
IMAGE: Olga Dobrikova / Shutterstock.com
Like The College Fix on Facebook / Follow us on Twitter