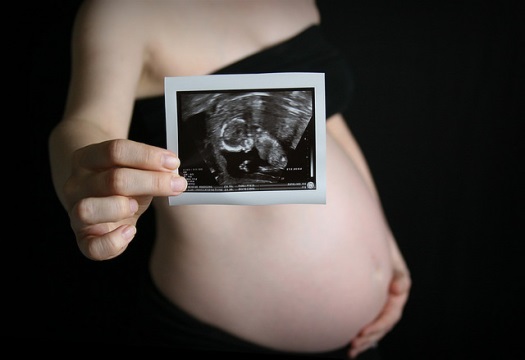 San Diego-based doctor developed way to reverse abortion pill's effects; more than six babies saved due to emerging medical procedure.
SAN DIEGO – Cynthia Roe* was 19 when she found out she was pregnant. Deciding she was too young and inexperienced to have a baby, she went to a local clinic and got the abortion pill to end her pregnancy.
Cynthia told The College Fix that she believed taking RU-486, a two-part medical abortion in which patients take one pill to kill the fetus and a second pill two days later to expel the body – would help her take "control" of her body and uncomplicate her life.
But after she popped the first deadly pill, she says her feelings changed, that she made a huge mistake and the life of her child was on the brink.
"I felt so guilty," Cynthia said. "I didn't know what to do."
So Cynthia turned to her mother, and her mother took her to see Dr. George Delgado, medical director of Culture of Life Family Services, a San Diego-based pro-life Catholic medical organization.
How did it turn out? In 2010, Cynthia was desperate to reverse the attempt to abort her child. Today, she's the proud mom of a healthy 2-and-a-half-year-old son, and a political science major at San Diego State University.
Dr. Delgado, a general practitioner who is board certified in family medicine and hospice care and serves as a voluntary clinical professor at the private, Catholic University of San Diego, is one of only a few doctors in the world to have successfully reversed medical abortions after they've begun. Cynthia was one of his first patients.
A medical abortion is an alternative and non-surgical method of abortion that uses a two-step pharmaceutical process. Between ingesting mifepristone (RU-486), a drug that kills the embryo, and misoprostol, a drug that expels the dead baby from the mother's body, Delgado uses injections of the pregnancy hormone progesterone as an "antidote" against the abortion drug.
Once a sonogram confirms the baby is still alive, Delgado injects a pregnant woman with progesterone, giving the mifepristone less of a chance of starving the embryo of essential nutrients.
"Our attempt to give the progesterone is to out-compete the mifepristone so the chance of an abortion is minimized," Delgado told The College Fix.
Debbie Bradel, the abortion pill reversal coordinator at Culture of Life Family Services, told The College Fix in a recent interview that six healthy children have been born due to reversing the medical abortions and currently 19 women are still pregnant after receiving Delgado's treatment.
All of these women plan to raise their children, as opposed to placing them up for adoption, Brandel said.
RU-486 has been available in America since 2000. By 2008, one-quarter of abortions prior to nine weeks of gestational age were accomplished with the abortion pill, roughly 200,000 a year, according to Delgado's research.
Most women choose to reverse their abortion after a realization that it is not just an embryo they are pregnant with, but a child, their child, Bradel said.
She added that by terminating a pregnancy through a medical abortion rather than a surgical abortion, the impact on the mother can sometimes be much more difficult and could prompt her to seek its reversal. She said that's because a medical abortion is begun by the mother taking a pill – not by an abortionist who performs the termination in a hospital – thus there is much more room for regret.
The women who seek abortion reversal often have concerns that their child will be born with defects.
Delgado, however, said he has found that the children born when the mother only ingested the first drug of the medical abortion, mifepristone, will be healthy. Research shows that it is when the mother ingests both drugs of the medical abortion, the child is at risk of having defects, he said.
Delgado's procedure is unsuccessful approximately 8 to 10 percent of the time with the potential of requiring an additional surgical abortion procedure to complete the termination, according to his website.
Since January of this year, the reversal method has really taken off and currently Delgado is strengthening a network of over 60 pro-life doctors who are able to perform abortion reversals.
Delgado has even had patients from Poland, Australia and South Africa and has assisted doctors in those countries to reverse medical abortions.
"I would hope that people who consider themselves pro-choice, would give a woman the choice to change her mind," Delgado said.
A 60-minute presentation on Delgado's procedure is available on his website. Click here to view the video.
Fix contributor Emma Colton is a student at The College of New Jersey.
Cynthia Roe* – Her last name has been changed to protect her privacy.
CLICK HERE to Like The College Fix on Facebook / TWITTER: @CollegeFix