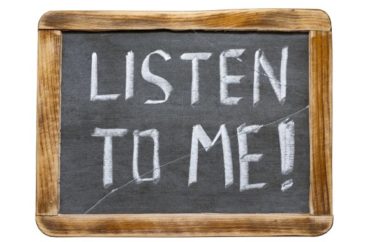 A non-binary PhD who uses "he/him" and "they/them" pronouns took to the pages of the San Francisco Chronicle earlier this month to scold us: If you think there are just two sexes, you're WRONG!!
And we should listen to Ash Zemenick because he (or they) has a doctorate (see below) in … ecology.
In, ironically, an opinion column, Zemenick claims the gender binary is a "scientific falsehood" — it's "never binary."
"Think about the frequency of people with naturally red hair," Zemenick (pictured) writes. "Roughly the same frequency of people are born with intersex characteristics, which means their reproductive organs/genitalia are somewhere between what is typical."
He adds "Science reminds us that sex, here defined as genital sex, is not binary."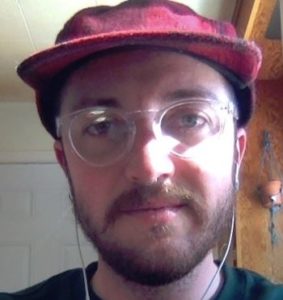 Zemenick includes a link to an Intersex Society of North America page titled "What is intersex?" This page alone doesn't prove the author's contention; however, at the very bottom there's a link to a page titled "How common is intersex?"
This includes a reference to Brown University researcher Anne Fausto-Sterling to back up its statistics.
But a study by Leonard Sax — a PhD and MD — published in the National Library of Medicine states the following:
Anne Fausto-Sterling's suggestion that the prevalence of intersex might be as high as 1.7% has attracted wide attention in both the scholarly press and the popular media. Many reviewers are not aware that this figure includes conditions which most clinicians do not recognize as intersex, such as Klinefelter syndrome, Turner syndrome, and late-onset adrenal hyperplasia. If the term intersex is to retain any meaning, the term should be restricted to those conditions in which chromosomal sex is inconsistent with phenotypic sex, or in which the phenotype is not classifiable as either male or female.

Applying this more precise definition, the true prevalence of intersex is seen to be about 0.018%, almost 100 times lower than Fausto-Sterling s estimate of 1.7% [emphasis added].
MORE: HS student sues school over suspension for believing in gender binary
Yep, 0.018 percent is quite a bit less than 1.7 percent.
OPINION: Ask many Americans these days and they will insist there are only two sexes available for humans to inhabit: male or female. As a doctorate-carrying scientist, however, I attest that this is false, writes Ash Zemenick. https://t.co/fUN59FqIKo

— San Francisco Chronicle (@sfchronicle) June 1, 2023
Most of the remainder of Zemenick's treatise reads like an 8th grade biology lecture scattered with pseudo-scientific politically correct sociological dogma:
"While a doctor may need to know your genital or hormonal sex, society at large should always respect, define or treat people based on their cerebral sex." Cerebral sex, he says, is dictated by "our brains and lived experiences" and includes transgender, nonbinary and "two-spirit" individuals.
SCIENCE!!!
Nevertheless, Zemenick is right about one thing: If people want to identify however they wish, so be it. Live and let live. Just don't get all huffy when people don't blindly accept proclamations of credentials … or buy into notions of "cerebral sex" or that biological men don't have inherent advantages over (biological) women in the sports realm.
Also, don't get upset when people object to pornography being available in kids' school libraries which allegedly teaches about gender identity.
According to his website, Zemenick "work[s] to make science equitable and inclusive" and he includes a predictably groveling "positionality statement": "I am a white, able-bodied, non-binary person […] I grew up in a privileged and academically-supportive household, which I attribute to most of the opportunities I've been able to experience in my science career."
Brave. Powerful. Zzzzzz …
MORE: Cornell LGBTQ scholar-activists fight gendered terms and sex binary in STEM
IMAGES: Yury Zap/Shutterstock.com; Ash Zemenick/Twitter
Like The College Fix on Facebook / Follow us on Twitter