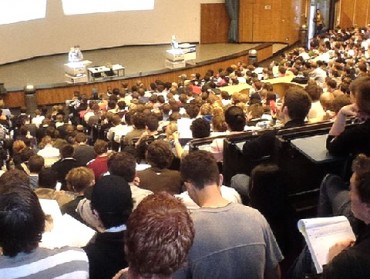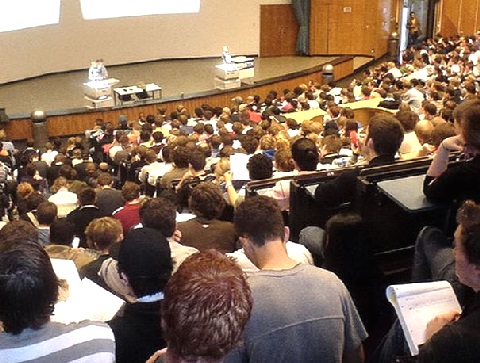 Instructors should teach, not pontificate on politics
The College Fix has friends on campuses across the country, and many of them keep us apprised of the goings-on at their respective institutions of higher learning. One comrade sends us this recent dispatch from the provost at Georgetown University, in Washington, D.C.:
Conflicts about race, politics, religion, immigration, and socioeconomic differences appear to have grown more salient in the US over the summer. Earlier this month, violence erupted in Charlottesville, Virginia, prompting discourse and reflection across the country.  Our tradition of "cura personalis" at Georgetown necessitates that we take the time to provide individualized attention to our students, many of whom share our concern over the recent violence. The happenings in Charlottesville offer an opportunity to explore wider societal challenges. Incorporating discussion about Charlottesville and related events into the classroom not only presents a moment for reflection, but also an opportunity to counteract the ideology of hate.

…You might find it useful to acknowledge the events in Charlottesville in your first class, and, if you choose, to consider incorporating dialogue about these recent events into the classroom.
This is an odd yet pervasive impulse at most college campuses these days: the need to hold forth on public political events into the classroom at every opportunity. There is everything commendable, of course, with "counteracting the ideology of hate." And yet the desire of campus officials to "incorporate dialogue" about public events—even ones of such grave import as the tragedy in Charlottesville—is frankly a bizarre one, chiefly because because it feels so out of place.
We have grown used to this phenomenon, so we might not think of it that way. But if we do stop to ponder it, we might recognize how odd it is that an English teacher, say, or a history professor, or a business instructor, would open the semester with a political discussion about neo-Nazis and presidential optics. There is little to connect the latter subjects with the former; one doubts that Milton has anything meaningful to say about 21st century American white nationalism, and in any event one is in the class to learn about Milton, not white nationalism. This writer once showed up to an American novel class only to have to sit to a protracted discussion of the politics of "Occupy Wall Street;" to say that it felt like a waste of both my time and expensive credit-hours would be a mild understatement.
There is no point to this kind of politicization of the academic environment, and no need for it. A public symposium in the student commons or a large lecture hall could accomplish the same thing without disrupting the curriculum. We have become accustomed to instructors bringing up these kinds of topics in their classrooms to the point that we've forgotten what it is teachers are supposed to do: teach the topic of the course. 
One assumes that the issue is mostly a matter of professors being unable to resist asserting their own political viewpoints in class. An event like that in Charlottesville—brimming as it is with firecracker politics and powder-keg societal undertones—is presumably too rich of an opportunity to pass up; many of these discussions will likely function not as a "moment of reflection" but as an airing of grievances where biased faculty and impressionable students can talk about how Donald Trump is a secret Waffen-SS sympathizer and the Republican Party is attempting a modern-day Beer Hall Putsch, or something. Surely this provides for stimulating and energizing debate. But it does so at the cost of useful and appropriate academic instruction, which is—let us not forget—the point of college in the first place. Professors: for the sake of your profession, leave the politics at the door.
MORE: Prof who said Otto Warmbier 'got what he deserved' known for injecting politics into teaching
MORE: Philosophy professor: Students too fearful to debate controversial topics
Like The College Fix on Facebook / Follow us on Twitter
IMAGE: Flickr