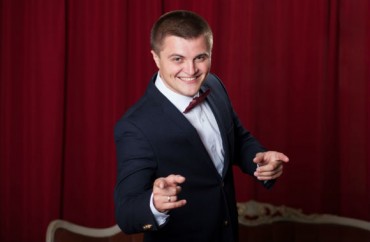 OPINION
In a society filled with new-aged mindsets, traditions often fall to the wayside. One of the biggest victims of the supposedly progressive agenda on campus is how students present themselves in class.
Clad in oversized t-shirts, Nike shorts and sneakers, students heading to class give off the impression they are actually headed to the gym. Maybe laziness is to blame or perhaps they're just following the masses.
One institution of higher education has bucked this trend, frowning upon the "rolled out of bed" or "came from the gym" look: The University of the South, known colloquially as Sewanee.
Dress codes may seem like an extension of boarding school or a private high school experience, but the expectations at Sewanee stand for something more.
Better described as a way of life, rather than a mandate or formal demand, this unspoken dress code is viewed by many students as a sign of respect and honoring tradition, they told The College Fix.
It "kind of sets us apart from the rest of the pack," one Sewanee senior said. "We know how to present ourselves. It actually eases my fears of graduating and getting a job since I know how to behave or how to dress."
"When it came down to it, I chose Sewanee because of the idea of a dress code," said a freshman just arriving on campus. "It makes everyone look like they have it all together and I like that a lot."
Though generational change has, in some ways, taken its toll on this unspoken rule, campus leaders among faculty and staff work to keep the tradition alive. The most passionate and dedicated faculty member for this particular tradition is Sewanee's vice chancellor.
John McCardell, the former president of Middlebury College and founder of a nonprofit that advocates the lowering of the drinking age, told The Fix that personal grooming is "no less a discipline than diet or exercise or study."
Because inattention to personal grooming can convey the message that there is also a lack of self-discipline, the issue goes beyond the person-to-person level and encompasses a student's commitment to school work, McCardell said. Others can perceive such a person as having a "lesser degree of respect, for self, for others, for an occasion."
Some professors remind students how they should dress, as well. It is not unheard of in some classes for professors to require male students to don a coat and tie.
Though these expectations may seem a bit old-fashioned compared to the anything-goes style that's generally favored by today's students, Sewanee students understand that they dress to show their mutual respect in the community. Ideally, this pattern becomes both second nature in the classroom environment and a habit for everyday life and the professional world that follows graduation.
Whether students like it or not, people will always judge them by how they present themselves. It's human nature to look at other people and, especially with today's limitless fashion choices, to compare and contrast.
The dress code at Sewanee prepares its students to have a built-in advantage in the professional world, so that the first impression they create is met with a fair judgment of their abilities.
Ask yourself: Would you rather be greeted in the professional workforce with low expectations because your college asked so little of you?
Like The College Fix on Facebook / Follow us on Twitter
IMAGE: Shutterstock