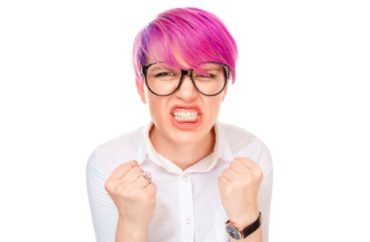 So-called "cultural affinity" groups at Duke University can't seem to decide if they're angry about moving back to the bottom floor of a campus building … or not.
As noted by The College Fix exactly one year ago, Duke officials had announced that the bottom floor of the Bryan Center would the new home for the Career Center.
But according to The Chronicle, student leaders had complained that Duke promised that area for "multiple affinity groups."
But then student leaders said they wanted "individual office spaces" and thus a move out from the Bryan Center's bottom floor. Duke responded, and moved the affinity groups to the center's second floor.
But student leaders then whined that the second-floor rooms "were not conducive to building the communities they hoped for" and did not "adequately [support] the programmatic and planning needs of […] cultural affinity groups."
Students of the Caribbean Association President Bre Barrett said the second-floor rooms could hold no more than ten people and thus "made it difficult to establish a 'collective affinity space.'"
At a meeting in May, leaders said they wanted to move back to the center's bottom floor. Vice President of Student Affairs Mary Pat McMahon approved the move.
But student leaders are still miffed.
MORE: Student leaders: Evict white frat boys and give their houses to 'historically marginalized' groups
Emily Ngo, the "space representative" for the Asian American Pacific Islander Bridge to Action, Solidarity and Education, complained "I think I'm still left in the dark still, or I really didn't know what the school was planning or what is happening."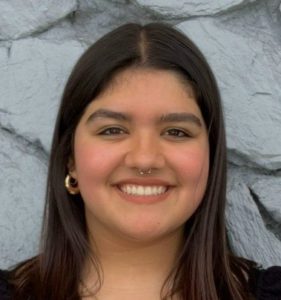 Ngo added that the first move from the bottom floor to the second floor "caught [students] off guard," and that "students invested" in Asian affinity groups or the Asian Students Association had to "'take on that labor' of moving and organizing" everything.
La Gente President Luz Valdes (pictured) claimed Duke officials took advantage of affinity groups' demands for more visibility by saying "Okay, here you go. Second floor instead of first floor."
Valdes added "We're visually seen, but we want to see ourselves more intentionally, in spaces where we aren't present."
"And now that we're moving back to the first floor, it's a little frustrating because it's like, 'Okay, so what was the original move for if we're just going back down?'" Valdes said. "Now that we're going back down, and we also don't know when and what it's going to look like, it feels like [Duke] can't find a place to put us."
MORE: Hundreds of students shame Harvard Asian American groups for not joining pro-DACA walkout
IMAGE: HBRH/Shutterstock.com; Linkedin
Like The College Fix on Facebook / Follow us on Twitter